Warwickshire Wildlife Trust @ Stay 'n' Play
This event will take place between 10:00am and 11:30am on 18/09/2019.
To celebrate Little Crackers Nursery having a new, more natural look and feel, please join
us on Wednesday 18 September for a special Stay 'n' Play session in partnership with our
friends from the Warwickshire Wildlife Trust.

There'll be wildlife themed activities to enjoy in our bright nursery rooms, including
our fantastic new Garden Room, and Stay 'n' Players will be able to visit our very
own wood for some outdoor inspired fun.
Fun compulsory, wellies optional!!
Light refreshments available. Parking in lower playground.
For more information call 01926 514410 or email Stay 'n' Play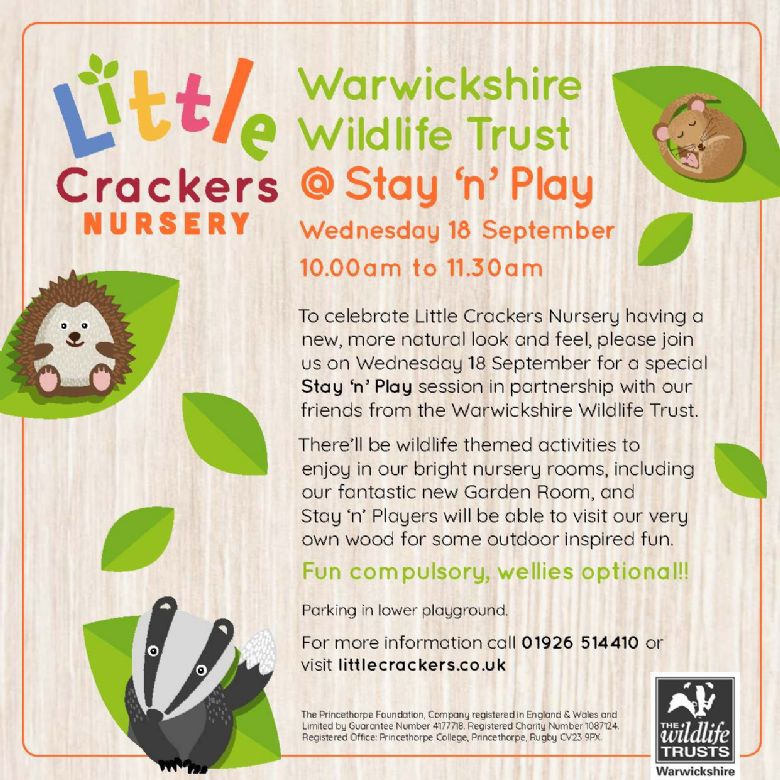 Location: Little Crackers Nursery