About Us
The Princethorpe Foundation is a company limited by guarantee and a registered charity. The directors of the company are the Trustees, who have overall responsibility for the Foundation and are guardians of the Foundation's ethos.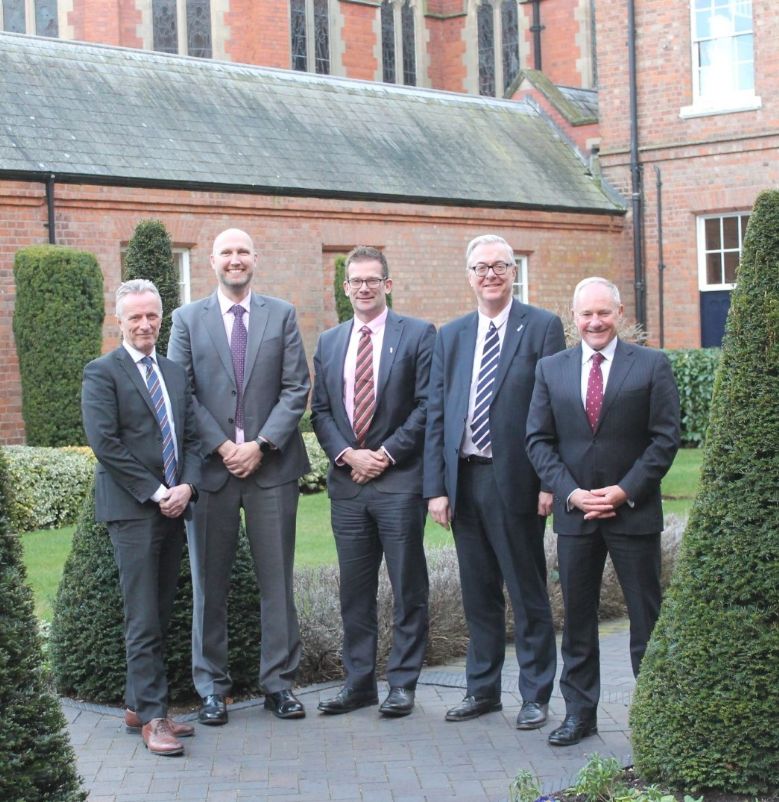 The Princethorpe Foundation is comprised of Little Crackers Nursery, Crackley Hall School, Crescent School and Princethorpe College.
The Governing Body is responsible for the overall management and strategic direction of the Foundation including setting the aims of the schools and working to improve standards, maintaining the Christian ethos of the Foundation, deciding on the use of its budget, choosing senior staff, looking after the site and buildings, developing a framework of policies within which it functions, dealing with personnel issues and settling disputes.
The Company Registration number is 4177718 and the Charity Registration number is 1087124.
History of the foundation
In September 2001, Princethorpe College and St Joseph's Convent School, Kenilworth, merged to form the Warwickshire Catholic Independent Schools' Foundation (WCISF). Prior to the merger, St Joseph's had been a girls' school that catered for pupils across both the Primary and Secondary age range but falling numbers within the 11+ age bracket meant that it was increasingly unsustainable. After the creation of the WCISF, Princethorpe College became the sole senior school within the Foundation with many of the older girls transferring across. St Joseph's focused on Nursery to Year 6 pupils, becoming co-educational at the same time. In 2004, St Joseph's School was renamed Crackley Hall, reflecting the original heritage of the school site.
Abbotsford School in Kenilworth made the decision to merge with Crackley Hall in 2010. As the Bridge Street site had limitations in terms of location and development potential, existing staff and pupils at Abbotsford School transferred to the Crackley Hall site. Altogether, seven staff and forty-five pupils made the move across. Reflecting the changes in the schools which formed the foundation, the decision was also made to rename the WCISF and it became The Princethorpe Foundation.
In September 2016, Crescent School in Rugby became part of The Princethorpe Foundation. The merger allowed Crescent School to continue offering the same high-quality education that they always had, whilst also enabling them to bring forward some of their ambitious campus development plans.
Whilst each school retains their individual, unique identities, all of the schools within The Princethorpe Foundation recognise that by joining together there are greater opportunities for future development of the sites and for the schools to support each other. Through the Little Crackers Nursery and the three schools, the Foundation is able to offer a caring and stimulating education to over 1,400 pupils aged from two to eighteen-years-old .