Fund a Bursary
At present, around 8% of our pupils benefit from some kind of bursary but we are committed to expanding this life changing scheme. We have therefore created a Bursary Fund which aims to provide fully funded, transformational bursary places.
We are actively seeking Princethorpe supporters to help fund this life changing initiative.
This support can be made through single larger gifts or smaller regular donations on a monthly, quarterly or annual basis.
No gift is too small – gifts of all sizes make a difference.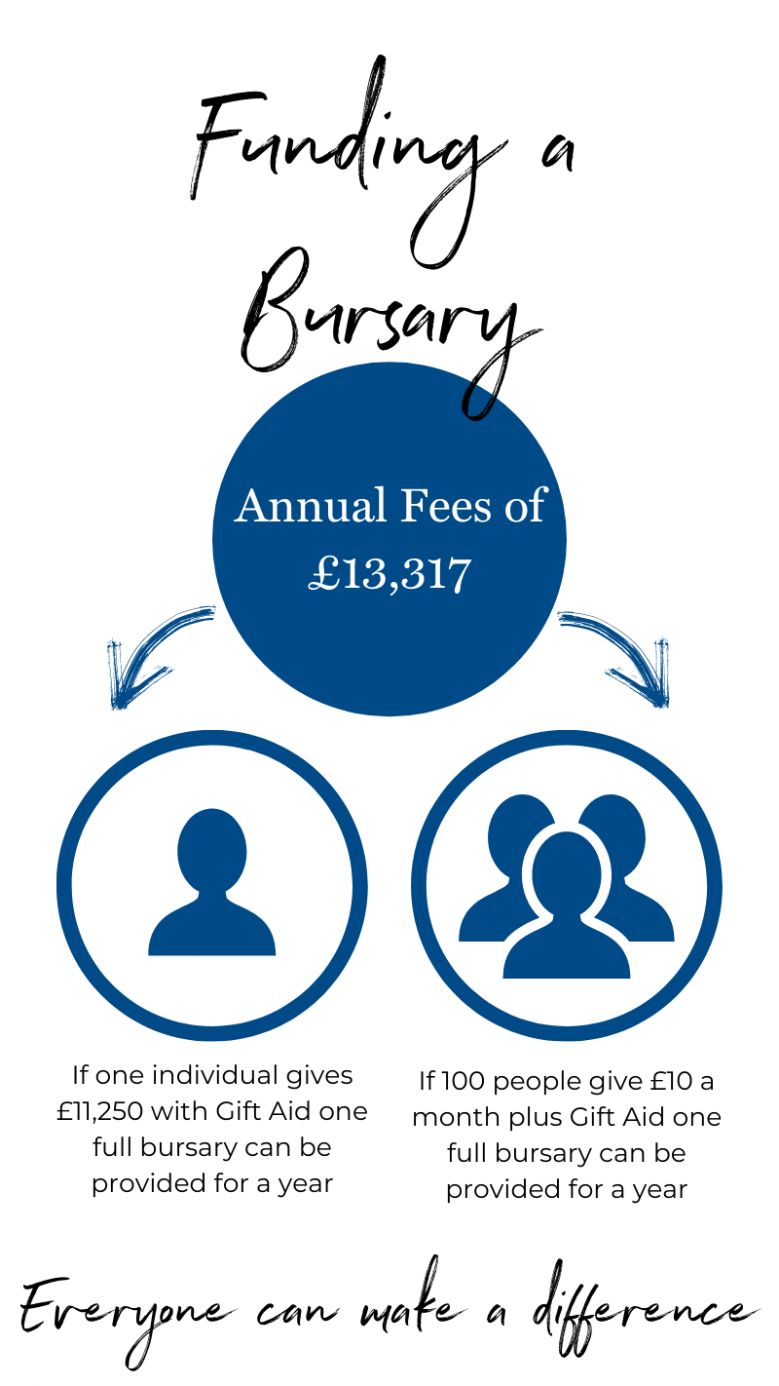 Endowment
Princethorpe Foundation has no significant endowment.
We need to build an endowment fund to secure the future of bursaries at our school. Current interest rates make that seem unattractive but that will change. Every £500,000 invested generates the capital for one fully funded pupil to be at Princethorpe College from 11-18.
If you are in a position to give the gift of education to a child please contact us. For most people, we understand that this is beyond reach during their lifetimes however, a legacy of property or shares can make a very big difference to the life of a child in perpetuity. To find out more about how to leave a legacy to Princethorpe and give the gift of education in your will click here
If you have any questions about how to donate, please feel free to contact us:
Development Team: 01926 634265 or email makingadifference@princethorpe.co.uk.