Summer Makeover to Give Little Crackers New Natural Look and Feel
21 Jun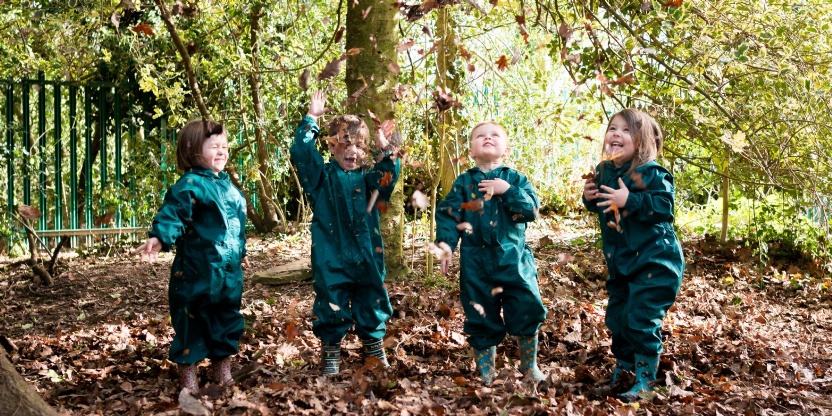 Over the summer holidays Little Crackers Nursery is set to have an exciting makeover to give it a new more natural look and feel, both inside and out.
A new indoor/outdoor garden room, is being created adjoining the larger nursery room which will allow the children continuous access to an outdoor play area, whatever the weather. The space will benefit from an all-weather surface, a decked area and a sunken sand pit, covered by a glazed roof with retractable folding doors.
Improvements are also being made to the front nursery playground and, from this summer, the nursery children will also enjoy regular visits to the newly opened woodland at the back of the main school, where den building, bug hunting and adventures will be on the learning menu. These changes mean that the children will now be able to enjoy outdoor learning experiences in not one, not two, but three very different settings.
Moving inside, plans are underway to replace all the furniture in the larger preschool room with a range of high quality wooden furniture. The new furniture has been specifically designed from a child's perspective with low counters, curved edges, nooks and crannies to encourage the children to experiment, create, explore and learn. It also offers versatility and flexibility so that nursery staff can change the learning space to reflect the changing interests and needs of the children.
To facilitate the improvements, the nursery children who are with us over the summer will move into the Reception classroom for a short period whilst the work is undertaken.
Comments Susan Glen-Roots, Assistant Head – Early Years and Key Stage 1, "This is an exciting project which will really transform our children's experiences in nursery. A more natural environment inside will create a sense of calm whilst stimulating interest and providing the children with a blank canvas in which to learn and develop. This, coupled with more opportunities to take their learning outdoors and explore the wonders of the natural world will reap fantastic rewards in terms of self-confidence, imagination and physical development."
For September the different nursery rooms will also adopt new animal names to reflect the woodland theme, with the Terrific Twos becoming Dormice, the Thrilling Threes changing to Hedgehogs and the Fabulous Fours transforming into Badgers.
A special event to celebrate the changes will take place on Wednesday 18 September, when nursery families, the Stay 'n' Players and prospective families will be invited to see and enjoy all the improvements. Invitations will be sent out towards the end of the summer holidays, but please save the date!