Science+ Campaign Appoints Expert Fundraising Board To Drive Success
02 Mar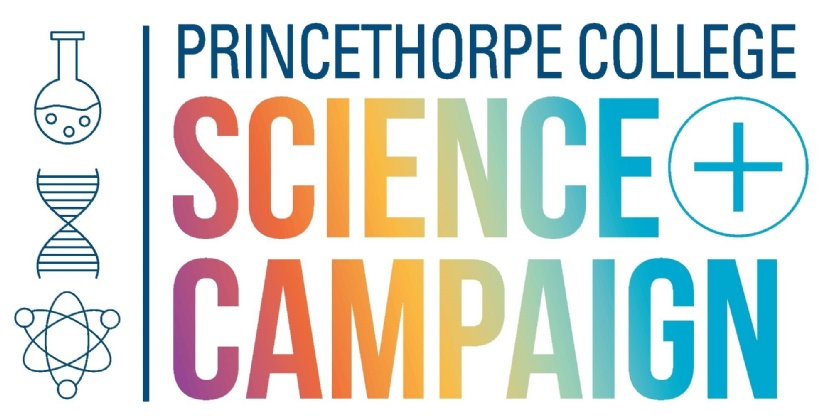 Princethorpe's Science+ Campaign has appointed an expert fundraising board to drive its fundraising objectives and facilitate achieving the goal of opening our brand-new, £8 million, Science Centre in September 2022. The project would benefit every current Princethorpe pupil from Year 10 down.
he Science Campaign Board, chaired by the Headmaster, Ed Hester, is made up friends from within the Princethorpe community who have the influence, gravitas, business acumen and enthusiasm to drive the Science+ Campaign forward and ensure a successful outcome. The board consists of current parents, past parents, Old Princethorpians, staff and trustees.
Our board volunteers include: James Hutcheson (current parent and Manging Director (Finance), Aldi Supermarkets), Rachel Jeffries (current parent and Director of Newbold Ltd and JF Ltd), Rowland Johnson (current parent and CEO of Nettitude), Phil Popham (former parent and CEO of Lotus Cars), Timothy Douglas (Old Princethorpian and Senior Policy and Campaigns Officer, Propertymark), Mary Wheildon (Former Pupil of St Mary's Priory) and Quintin Cornforth (Trustee).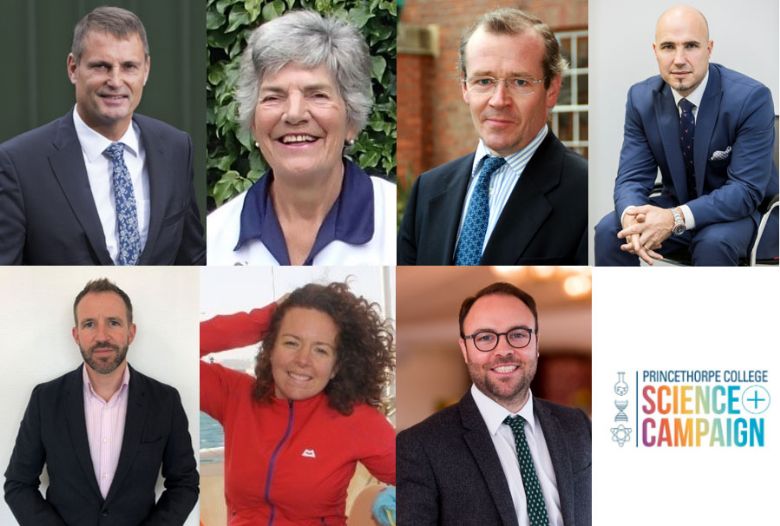 Within the next two weeks the College will also be opening applications to recruit callers for our first ever 'phonathon', which will run in August this year. The caller roles, which would be ideally suited to current Upper Sixth Formers and recent Old Princethorpians, will offer a competitive rate of pay and brilliant work-experience in the field of fundraising. The phonathon will also be supporting our Science+ Campaign. Those interested in applying should contact the Development Director by Friday 27 March.
The Development Team are already taking donations for items from the Menu of Giving, many of which are personalised, limited options. If you want to know more please visit the website here or come and see the paver, element and wall brick engraved samples which are sited in the main school Reception, or contact the Development office on makingadifference@princethorpe.co.uk
Comments, Ed Hester, Headmaster, "We're unbelievably fortunate to have such a dedicated, talented and professional Campaign Board who are working incredibly hard to ensure that we reach our fundraising objectives for our Science+ Campaign."
"Our Campaign Board volunteer their time, not just for our meetings, but also by attending school events as ambassadors. James Hutcheson and Rachel Jeffries, our parent ambassadors, will both be speaking at our Year 9 and 10 Academic Review Evening on Monday evening."
"It's exciting that we'll also be shortly recruiting our callers for our phonathon in August. I know we have some incredibly talented communicators amongst our current Upper Sixth and recent leavers and I hope many of them will apply for these roles."
"Periodic table elements and other engraved donation options are already generating interest, so I hope all parents get involved soon to avoid disappointment."