Father Brown Spin Off Series Filmed At Princethorpe Over The Summer
03 Sep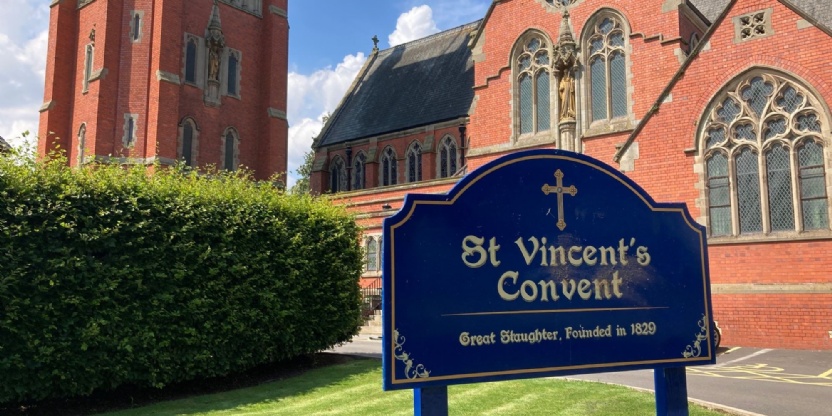 There was much excitement at Princethorpe College over the summer holidays as filming commenced for a new series – a spin off from the world of Father Brown, The Sister Boniface Mysteries.
BritBox first announced the commission of The Sister Boniface Mysteries in February 2020 as a brand-new period drama.
The official synopsis for the series reads:
"The Sister Boniface Mysteries is set in 1960s rural Warwickshire and follows the investigations of Sister Boniface, Bride of Christ, vintner, and Crime Scene Investigator. Police forensics is rudimentary by today's standards. DNA is yet to be discovered. Blood testing can take days. The notion of trace evidence is in its infancy and the preservation of crime scenes is shockingly hit and miss. Fortunately the Great Slaughter Constabulary has a secret weapon in its fight against crime.
"Hidden deep in the countryside is St Vincent's Convent, (aka Princethorpe College) a small community of wine making nuns where ensconced in a laboratory is Sister Boniface. An IQ of 156 and a PHD in forensic science, plus an addiction to popular detective fiction and a fully equipped crime laboratory make Boniface an invaluable aid to Police investigations. Mud, blood, stains, hairs and fibres. If there is evidence to be found Boniface will find it. Poisons, trace evidence, blood stains, etymology. She's more up to speed on the latest forensic techniques than the Police."
For those of us a little older it was wonderful seeing the College taken back in time but it was quite surreal to occasionally round the corner and find yourself confronted by a nun.
Once we hear more from the producers and know when the new series will air, we will be sure to share the details with you all.