Two Princethorpe College Pupils Qualify For National Swimming Championships
01 Nov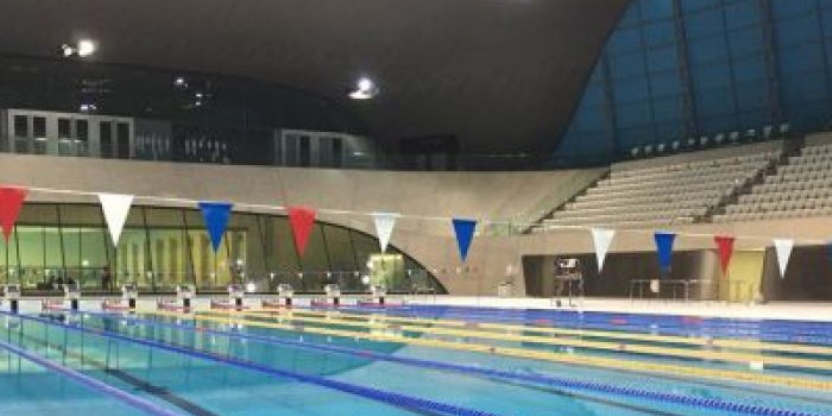 Two Princethorpe College swimmers have qualified for the ISA National Championships at the London Aquatics Centre in the Olympic Park, at the end of November, after success in their events at the Midlands ISA Swimming Gala at Walsall Gala Baths on Thursday 14 October.
Princethorpe's squad of 14 put in some excellent performances helping the College achieve fifth place overall after the 36 events were completed.
Year 9 pupil, André Onyekwe swam a terrific race to claim the Gold medal in the Year 9/10 Boys 50m Freestyle in 26.63 seconds. Year 8, Sam Grindal was on form too, finishing in second place to claim the Silver medal in the Year 8 Boys 25m Butterfly in 16.34 seconds. Both boys will now swim for the Midlands regional team in the finals in London.
For the girls, stalwart of the pool Lower Sixth's, Jess Mackenzie earned herself a Silver medal when she finished in second place in the Year 11-13 50m Backstroke in 33.35 and then swam strongly to take the Bronze medal in the 50m Freestyle in 30.13. Year 8 pupil, Emma Becker claimed a Silver medal too, by finishing the 50m Breaststroke in 43.37.
For the boys, Year 8 pupil, Ewan Pearce put in a solid performance for a Bronze medal in the 50m Backstroke after completing the course in 38.50.
Across the team the swimmers pushed themselves in all their heats and many were unlucky to just miss the medal positions finishing in fourth place overall.
Foundation Director of Sport, Lee Cassell commented, "These results are a great achievement, the result of many long hours of training for our pupils with their swimming clubs. The ISA Championships are a superb opportunity for our swimmers to showcase their skills in the competitive school environment. Princethorpe is always a force in the water, and I was delighted to watch the scores build over the day."
Across the Foundation's Junior Schools pupils have seen success too, with Issey Cleary and Elora Hughes qualifying from Crackley Hall School and Stephanie Bolton from Crescent School. We wish them all good luck in the national final.
Representing Princethorpe on the day were - Year 8 pupils: Emma Becker, Matthew Crawford, Sam Grindal, Alexa Holland, Sophie Henry and Ewan Pearce. Year 9 pupils: Raef Dolly, Amelia Fry, Harrison Guest and André Onyekwe. Year 10 pupils: Jamie Bexon-Walsh and Charlotte Gledhill. Sixth Formers: Jess Mackenzie and Lucia McCosker-New.