Warwickshire Council Awards Little Crackers Nursery WIncKS Kite-Mark
04 Jun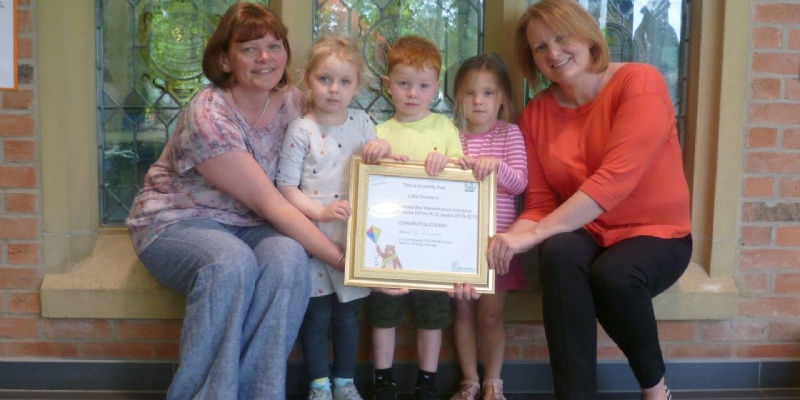 Little Crackers Nursery in Kenilworth is one of only 40 pre-schools in Warwickshire to be awarded a WIncKS Kite-Mark. The Warwickshire Inclusion Kite-Marking Scheme celebrates Little Crackers' excellent pre-school provision and also recognises the high standard of inclusive care provided by the nursery.
Through the Kite-Mark Scheme the County Council recognises pre-schools that deliver excellent and effective inclusion for children in their early years. The Kite-Mark scheme celebrates good practice and aims to raise the profile of pre-schools that can offer high-quality support.
Little Crackers Nursery, part of Crackley Hall School, was the only pre-school in Kenilworth to receive the Kite-Mark. Last Friday 18 May, Early Years Foundation Stage Teacher, Lisa O'Carroll Bailey, attended an award ceremony at The Shire Hall in Warwick where she was presented with a beautifully framed WIncKS certificate.
Lisa commented, "We are all thrilled to be the first setting in Kenilworth to earn this award. It recognises how inclusive our ethos here at Little Crackers is and our team's daily commitment to the highest levels of care."