Science At The Forefront Of Princethorpe's Vision For The Future
18 Oct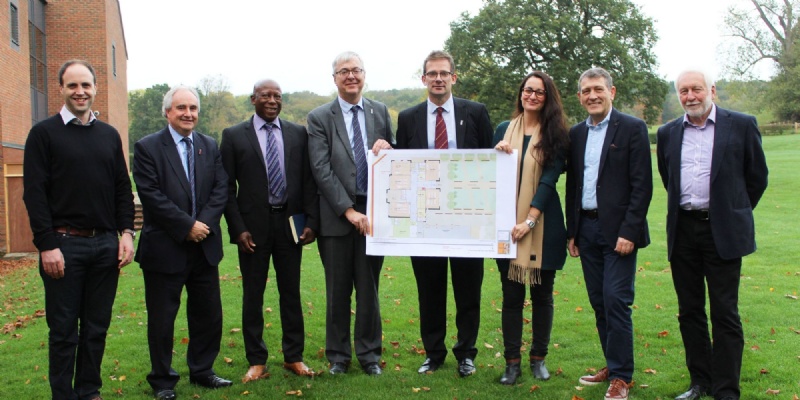 Princethorpe is putting Science at the forefront of its vision for the future, with the announcement of plans for a new state-of-the-art Science building. Planning is being submitted this autumn for a two-storey, £8 million building, which will see Biology, Chemistry and Physics sited together in one dedicated location. It is hoped that construction will start on the project within the next three years.
This is the latest in a programme of capital investment in the infrastructure of the College, that has included projects such as the refurbishment of the Clarkson Theatre and the Roundhouse for the Performing Arts, the Limes Building for Modern Foreign Languages, English and ICT and the restoration of the wooded lake area known as Switzerland for outdoor education.
At just over 1,600 sq metres, the building will provide contemporary, spacious and well-equipped accommodation for the three Sciences including ten new laboratories, preparation areas, staff bases and toilets.
Comments, Headmaster, Ed Hester, "In a demanding world, where scientific progress is essential across the spheres of discovery, development and innovation, we need to provide the very best facilities for teaching and learning to stimulate the intellect, ambition and creativity of our pupils. This tremendous new building will enable us to do just that."
The main entrance of the new block will face the College's Lime Walk and the side of the building will abut the existing Limes Building at the top of the North Lawn. The two buildings will be connected on both floors creating free flow for pupils and staff between them. The area in front of the new building will be attractively landscaped with a central square feature.
The project will also enable the College to redevelop and cluster other departments, providing permanent homes for Economics, Business Studies, Geography and Classics and dedicated laboratory areas for Academic PE. Plans are also afoot to provide additional catering and seated dining facilities. This last major phase of the upgrading of the school's accommodation will benefit all of the College's 900 pupils.
The