Crescent's Hockey Heroes Qualify For Nationals For Third Year Running
08 Feb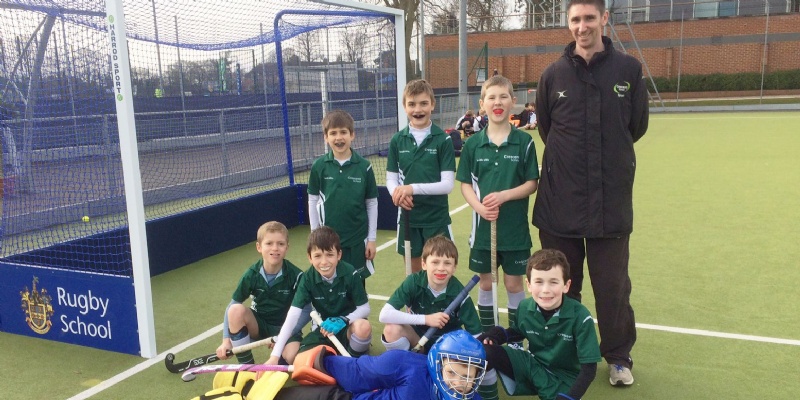 The Crescent School's U11 boys' hockey team have qualified for the IAPS (Independent Association of Preparatory Schools) U11 Boys' National Hockey Finals for the third year running.
The boys secured their place last Wednesday 6 February at Rugby School when they faced school hockey teams from across the Midlands area.
Matt Phillips, Head of PE and Games, commented, " The boys had one goal in mind as they set out last Wednesday, there was a quiet, steely determination in their eyes and this translated into their play. They sailed through the group stage with 100% record and without conceding a goal!"
It certainly was a flying start with a 3-0 win against Solihull that included an excellent reverse stick lob off the keeper by George, and a well-worked short corner routine that culminated with a slick finish from Fin. Crescent went on to win all of their first round matches; 2-0 Ratcliffe College, 1-0 The Elms, 1-0 Swanbourne House, 2-0 Bilton Grange Prep and 2-0 Fairfield Prep.
In the semi-final Crescent played St Andrew's and the teams were evenly matched. Defensively, the boys looked strong but Josh was excellent in goal, particularly in the later stages when the outfielders were getting tired and gaps started to appear. The match could have gone either way and at full time the score remained 0-0. The game went to nail-biting golden goal extra time. Halfway through, a long ball by Fin found George who took it to the right of the keeper and fired in the bottom corner. That golden goal meant that Crescent were through to the final and were guaranteed a place in the Nationals.
In the final Crescent faced Foremarke Hall who had been on excellent form. They outplayed Crescent to win 4-0.
Taking second place and the silver medal means that Crescent qualifies for the national finals for the third year in a row. An amazing achievement for a small school, especially when most of the team are playing up a year.