Five OPs Enjoy One Final DofE Expedition To The Palace
27 Feb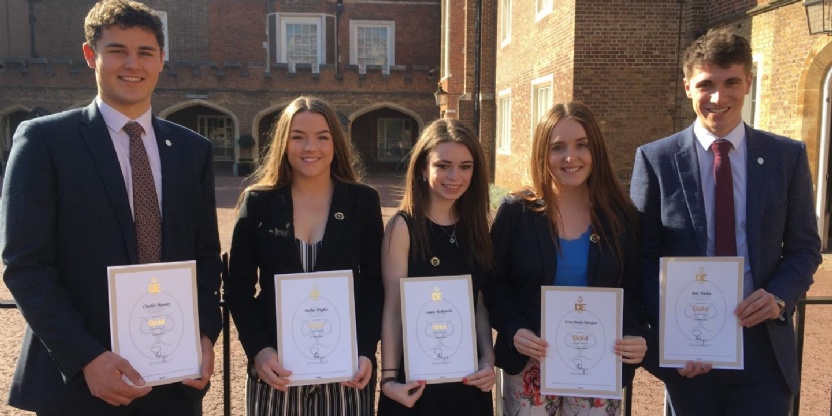 On Tuesday 26 February five Old Princethorpians were invited to St James's Palace, London to be presented with their Gold Duke of Edinburgh's Award. Charlie Rooney and Mollie Hughes (2017 Leavers) and Laura Baskerville, Erin Dunn-Morgan and Ben Haden (2018 Leavers) received their awards from former professional rugby player, now Welsh Director of Rugby, Cai Griffiths.
Also in attendance at the presentation was the Earl of Wessex, HRH Prince Edward, who spoke to the group about their experiences, and in particular the blood, sweat and tears of their expeditions. He was very engaging and genuinely interested in their stories and adventures.
It will have taken over five years for these young people to have earned their Duke of Edinburgh Gold Award, as they progressed through first Bronze and then Silver until they finally achieved the Gold Award. Along the way they have volunteered, learned new skills, taken part in physical activity, and for the Gold undertaken a week long residential, as well as planning and completing self-sufficient expeditions.
Head of Outdoor Education, Will Bower, was delighted commenting, "Completing your Gold Duke of Edinburgh takes commitment and resolve, and the skills developed along the way benefit both the individual and their local community. All of these young people showed dedication and perseverance and their final expedition to St James's Palace is a well-deserved reward."