Princethorpe's U13 Netballers Sail Through To ISA Nationals
25 Feb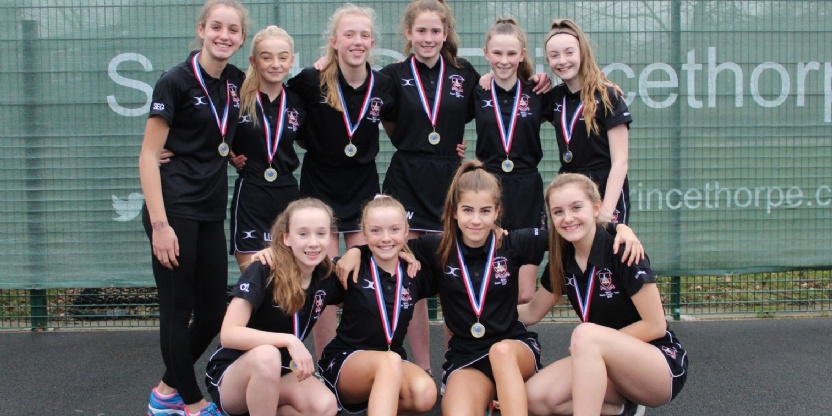 Princethorpe College's U13 Netballers headed to Malvern St James on Thursday 14 February for the Independent Schools' Association (ISA) U13 Regional Netball tournament. They were facing stiff competition from across the region, but the girls were determined to put their weeks of dedicated training to good use and they did not disappoint.
Undefeated from the outset, the girls worked hard to bring the ball slickly down the court providing plenty of goal opportunities. Working well collectively the girls hardly missed a shot.
They won five fast-paced group stage matches against Malvern St James 13-1, St Edward's 13-0, Heathfield 14-1, Tettenhall 17-3 and Old Vicarage 17-2, to qualify for the semi-finals. There they played some super netball against Dodderhill to win comfortably 15-0. The final was against Twycross and the girls worked hard, passing and shooting well to win 12-3.
The team's resilience and determination paid dividends, and their unbeaten-run sees them through to the Independent Schools' National U13 Netball finals at Queen Ethelburgas' College up in York on Saturday 16 March.
Comments PE Teacher, Hannah Carminati, "The girls played fantastic netball throughout the day. This season they have been working hard to gel as a team and their hard work ethic has allowed them to achieve success at the ISA Regionals. I am incredibly proud of the girls and I cannot wait to take them to York for the Nationals in March to highlight what Princethorpe Netball is all about.'
Playing in the team were: Madeleine Burgess, Lara Convey (Captain), Amelie Hancock, Abigail Hewson, Darcey Heritage, Charlotte Lewington, Julia Loftus, Molly McGrory and Alice Whittaker.
Well done girls!