Honk's Heartwarming Tale Is Class VI's Final Production
21 Jun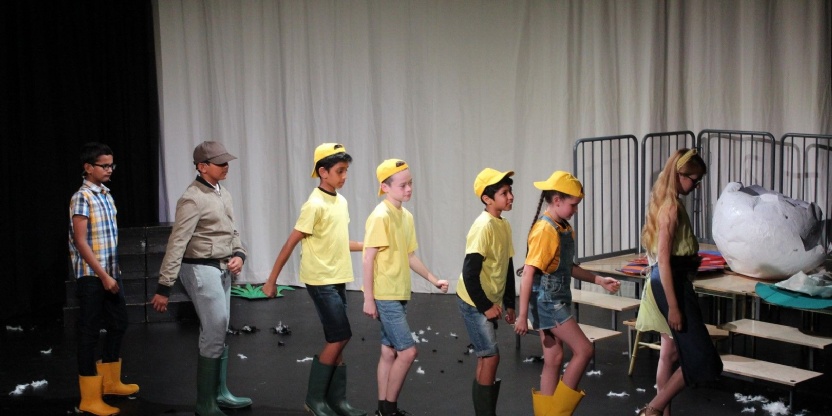 Class VI brought the classic tale of the ugly duckling to life this week in their final end-of-year school production.
Since it first hatched in 1993, Stiles & Drewe's musical has charmed audiences with its heart-warming story, sparkling wit and memorable score.
It tells the story of Ugly, a cygnet who is mistaken as an ugly duckling. Teased by both his siblings and the barnyard animals, Ugly sets out on an adventure of self-discovery. On his journey, he meets a whole flock of colourful characters, including a sly tomcat and a company of military geese.
The children had worked incredibly hard with Drama teacher, Kim Thompson, to prepare this special performance and the talented cast rose admirably to the challenge.
Ms Thompson said, "Honk! is a popular, family-friendly show and was the ideal platform for our young actors to showcase their singing, acting and dancing talent. With its bouncing score and universal story, the play captured the hearts of all who saw it."
Performed for the first time in the Clarkson Theatre over at Princethorpe College, the lighting and sound gave an extra special professional dimension to the performance.
It was clear the audience really enjoyed the show, their thunderous applause a testament to yet another super example of the school's broad provision for the arts.
Headmaster, Joe Thackway said, "Huge congratulations to all the cast for learning their lines so well and delivering them with meaning, expression and great timing, what a multi-talented group of young people they all are."
Many thanks to all the staff and parents who helped with the production.