Spectacular Summer Production Brings The House Down
27 Jun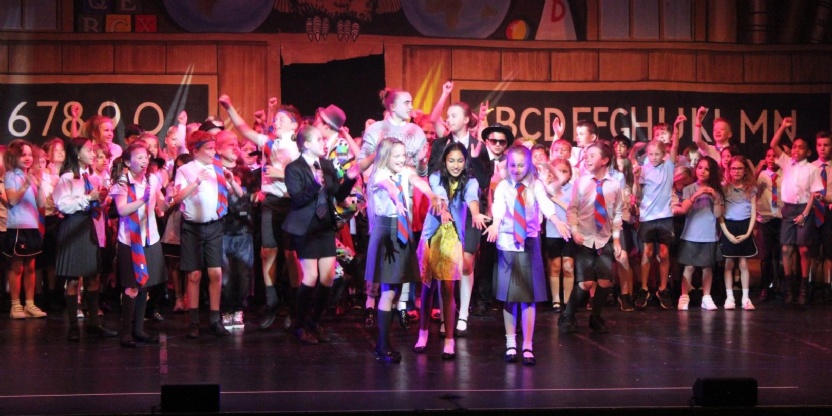 This year's spectacular summer production took place on Friday 21 June at Leamington's Royal Spa Centre. A 'Spoonful Of Naughty' featured two much loved, musical classics; Mary Poppins and Matilda The Musical.
Crackley's children confidently took to the stage bringing the audience to their feet as they performed their numbers with passion and pizzazz.
The show opened with the story of Mary Poppins; faced with a new nanny, the Banks children are pleasantly surprised by the arrival of the magical Mary Poppins, together they embark on a series of amazing adventures, with Mary's friend Bert, that help them all learn what is important in life. Full of plenty of familiar singalong songs, including A Spoonful of Sugar, Supercalifragilisticexpialidocious, Feed The Birds, Chim Chim Cher-ee and Let's Go Fly A Kite, colourful costumes and snappy dance routines, Reception, Juniors 1, 2 and 4 and the principals from Junior 6 delivered an opening act that was a real crowd pleaser.
Matilda The Musical came next, Roald Dahl's much loved story providing a roller coaster of a second half, delighting the audience with engaging characters and energetic toe tapping songs. The story of a genius of a girl and her wonderful teacher pitched against her awful parents and monster of a headteacher, the odious Miss Trunchbull, with ultimately right overcoming wrong. The cast delighted the audience with more brightly coloured costumes and clever routines delivered in style by Junior 3 and Junior 5 with the lead roles played by members of Junior 6. Everyone enjoyed the modern day classics that included Naughty, Bruce, When I Grow Up, The Smell of Rebellion and the amazing finale of Revolting Children.
All through the show, the crowd greeted each performance with applause and when the final number was complete, the appreciative audience went wild, clapping and cheering. Headmaster, Mr Duigan looked on proudly, Mrs Wildey, Mrs Olden and Mrs Paphitiss were all delighted that after all the endless, tireless rehearsing the show was a triumphant success.
Of course no show like this could happen without the help of many, many people. Our thanks go to all of the staff involved in whatever way, all the parents for providing costumes and props and most of all to the children for working so hard at their numbers and lines.