Pupils Marvellous Musical Adventure To Vienna
16 Sep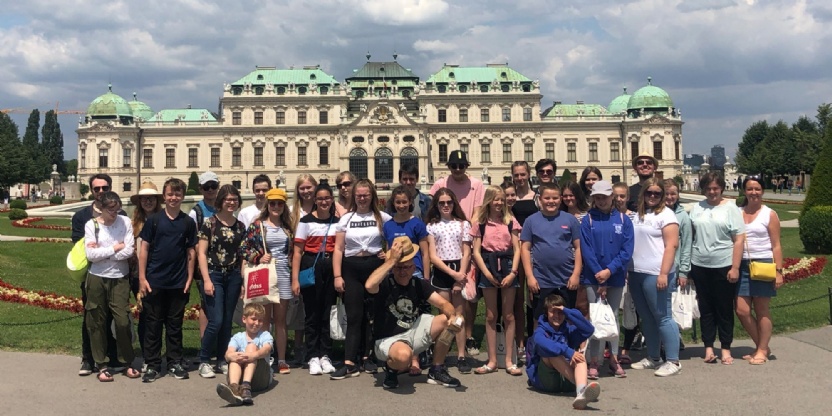 At the start of the summer holidays, 30 talented tourists from Princethorpe College took part in a marvellous musical adventure when they embarked on a performance tour of one of the most significant cities in the history of music, Vienna.
Their six-day action-packed itinerary included the chance to follow in the footsteps of Mozart by visiting his apartments in the city, exploring the science of sound at the interactive Haus Der Musik Museum and seeing how European royalty (and the musicians in their patronage) lived by exploring the stunning Esterhazy Palace. Of course, no visit to the city would be complete without a visit to the world-famous Spanish Riding School or the chance to explore Klimt's magnificent masterpieces in the Baroque Palace turned art museum the Belvedere.
Whilst in Vienna, Princethorpe's prodigies performed in three fantastic venues. The choir had the honour of singing in the incredible Haydnsaal concert hall (where none other than Josef Haydn conducted the premiers of many of his most important symphonies). Then together with the Orchestra and Jazz Band they performed to appreciative and sizeable audiences under the world-famous Ferris Wheel of Prater Park, and finally spent a magical evening entertaining a full house in the gothic masterpiece that is Vortivkirke.
This is the first time that the College has taken its instrumental groups on tour, and the entire trip was a resounding success.
Plans are already in place to take the Music department on tour to Belgium in July 2020.