Three Individual Golds And Princethorpe Finishes Third Overall At ISA Midlands Swimming Championships ​​​​​​​
18 Oct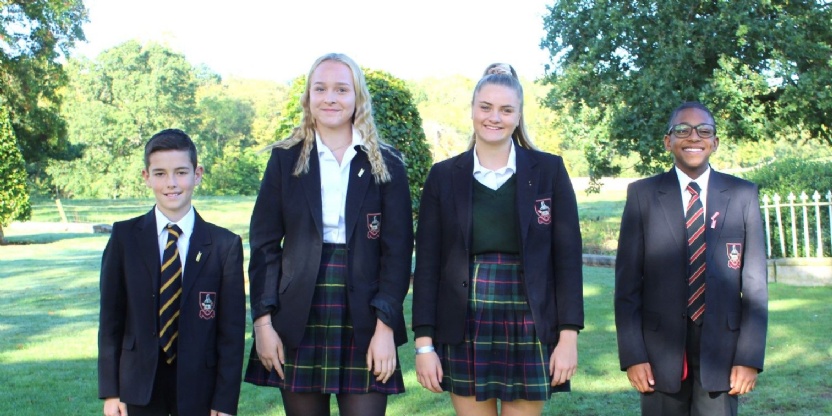 Four Princethorpe College swimmers have qualified for the ISA Nationals at the London Aquatics Centre in the Olympic Park, in November, after success in their individual and relay events at the Midlands ISA Swimming Championships.
Held at Walsall Baths on Thursday 3 October, Princethorpe's speedy squad shone across all strokes helping the College achieve an amazing third place overall.
Year 7, Harrison Guest began the roll of honour claiming gold in the 25m Breaststroke in a super time of 19.41 seconds. Year 7, Andre Onyekwe followed suit with a second gold medal in a blisteringly fast 25m Backstroke, completing the course in just 16.74 seconds. Stalwart of the pool, Year 10 Jess Mackenzie, continued her dominance, claiming the College a terrific third gold in the Year 9/10 50m Freestyle in 28.64 seconds.
The boys put in a solid performance across all the year groups with other highlights including Year 7, Eddie Arkesden taking bronze in the 25m Butterfly, Year 8, Ethan Capelett winning a bronze in the 50m Breaststroke, Year 8, Ed Grindal taking bronze in the 25m Butterfly, Year 9, Connor Silvester winning a superb silver in the 50m Breaststroke and Lower Sixth Former, Toby Rigg just squeezing into bronze in the 25m Butterfly.
For the girls, Jess Mackenzie claimed a second medal with a bronze in the 100m Individual Medley and Year 11, Lucia McCosker-New clinched bronze with a sensational swim in a very close finish in the Senior Girls 50m Freestyle.
The College also had plenty of success in the Relay events. In the Medley Relays, the Year 7 Boys finished first, the Year 8 Boys finished second and the Senior Boys also finished second. In the Freestyle Medleys, the Year 7 Boys finished first and the Year 7 Girls finished third. Both the Senior teams also placed, with the Senior Girls finishing first and the Senior Boys coming third. Lucia McCosker-New's speedy Freestyle Relay qualifying time also earned her a place in the Midlands Freestyle team at the Nationals. Jamie Capelett, Connor Silvester and Ed Grindal have all been selected as reserves for the Midlands Freestyle Relay teams.
Head of Academic PE, Louise Harrison commented, "These results are a fantastic achievement, the result of many long hours of training for our pupils with their swimming clubs. The ISA Championships are a superb opportunity for our swimmers to showcase their skills in the competitive school environment. It was a tremendous performance. Princethorpe is always a force in the water and I was delighted to watch the scores build over the day and to see the College finish in third place overall."
Congratulations to all the swimmers who took part in this exciting event and especially to team captains Gabz Proietti Tocca and Toby Rigg for their excellent leadership on the day.