Princethorpe's Catholic Life and Pupils' Achievements In Religious Studies Rated Outstanding
20 Dec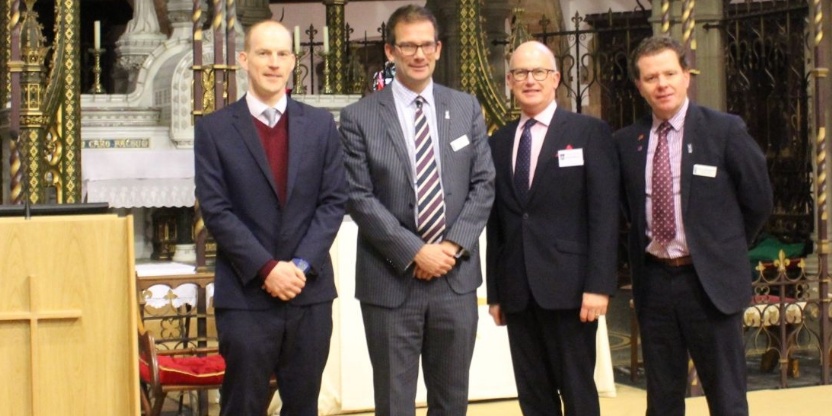 The 'Catholic Life' of Princethorpe College and 'Pupils' Achievements in Religious Studies' have been rated 'Outstanding' by the Archdiocese of Birmingham in their recently published Canonical Inspection Report.
Inspectors from the Archdiocese spent two days at the College at the end of November,
visiting Religious Studies lessons and tutor groups, interviewing pupils and staff and attending the School Council and assemblies.
The focus of the inspection was on the impact, quality and leadership of the school's provision of Catholic Life, Religious Education and Collective Worship.
In all aspects the inspectors were incredibly impressed with the College's pupils and staff:
All pupils' behaviour is exemplary in every aspect; they show remarkable respect for one another, for staff, visitors and for themselves, are most courteous towards each other and towards adults and naturally help and support one another. They listen very well indeed, readily give thanks and express their appreciation for all that the school has to offer.
Almost all pupils take full advantage of the opportunities that the school provides for their personal support and spiritual, moral and ethical development, which can clearly be seen in the remarkable warmth of the relationships between pupils and staff; the school is frequently described as 'a family' by pupils, staff and parents and this ethos is clearly lived out in all aspects of their daily life together.
Comments, Ed Hester, Headmaster, "The Inspection Report makes for very good reading, it is particularly pleasing to see the recognition of our genuine family ethos which is at the heart of all we do. Congratulations to our colleagues in the Religious Studies Department and the Chaplaincy who work so hard every day for the good of our community."
A copy of the full report is below.