Crackley Hall's Catholic Life and Collective Worship Rated Outstanding
10 Jan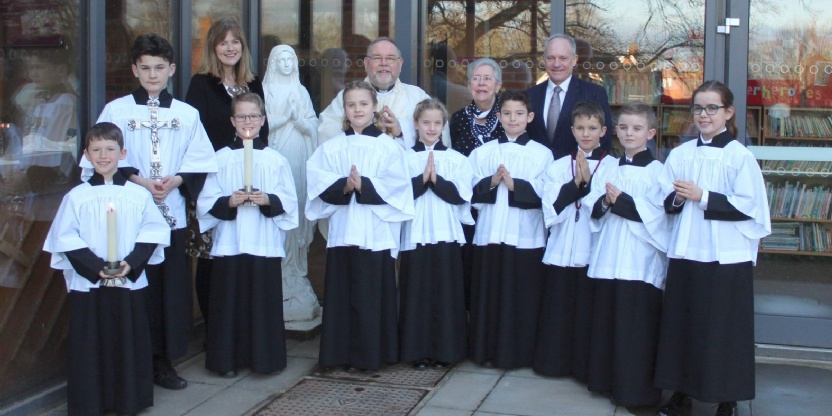 The 'Catholic Life' of Crackley Hall School and its 'Collective Worship' have been rated 'Outstanding' by the Archdiocese of Birmingham in their recently published Canonical Inspection Report.
Inspectors from the Archdiocese spent two days at the School at the end of November, visiting Religious Education lessons and classes, interviewing pupils and staff and attending the School Council and assemblies.
The focus of the inspection was on the impact, quality and leadership of the school's provision of Catholic Life, Religious Education and Collective Worship.
In all aspects the inspectors were incredibly impressed with the School's pupils and staff:
"All pupils have a profound understanding of what it means to be created in the image and likeness of God and so treat one another with compassion and respect. Consequently, pupils are polite, and the standard of behaviour throughout the school is exemplary."
"As a result of high-quality Collective Worship, pupils' spiritual development is a real success of the school. Regardless of their faith or background, all pupils benefit from stillness and quiet reflection on how to become witnesses to the school's values."
"The standard of pastoral care is very high; staff ensure they know each pupil individually. Consequently, pupils feel exceptionally safe and happy at school and know what to do if they wish to discuss their wellbeing."
"Parents are positive about the impact the school has on their children. They value the individual care and attention given to their children by school staff, which they say makes for a welcoming atmosphere."
Comments, Robert Duigan, Headmaster, "The Inspection Report makes for excellent reading. It is particularly pleasing to see the wide impact of our Catholic ethos which is at the heart of all we do. Congratulations to all our pupils and staff and particularly our Religious Education and Chaplaincy colleagues who work so hard every day for the good of our community."
To read the report in full click on the link below.