Crescent Crowned Regional IAPS Hockey Champions
24 Jan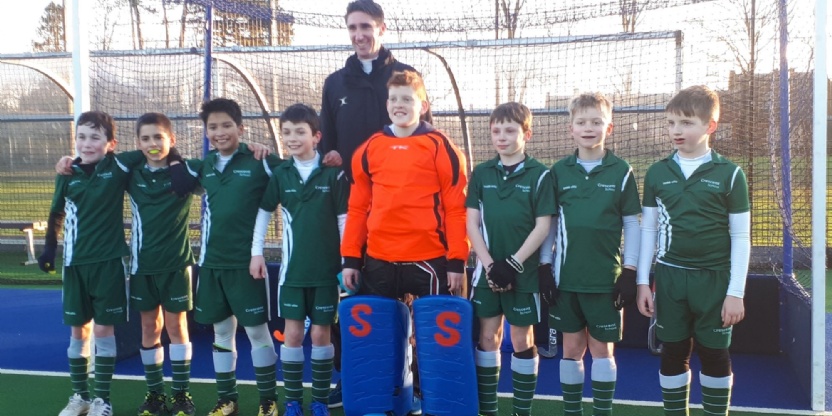 Crescent School's U11 boys' hockey team have qualified for the IAPS (Independent Association of Preparatory Schools) U11 Boys' National Hockey Finals for the fourth year running.
The boys secured their place last Monday 20 January at Rugby School when they faced school hockey teams from across the Midlands area.
Matt Phillips, Head of PE and Games, commented, " The boys had one goal in mind as they set out last Monday, there was a quiet, steely determination in their eyes and this translated into their play. They sailed through the group stage with four wins and without conceding a goal!"
In the quarter finals, they faced local rivals Bilton Grange. Crescent concentrated on the game, snuffing out counter-attacks and being energetic on the restarts and finished the match with a good 3-0 win.
Solihull awaited them in the semi-final. It was a closely fought battle and goalkeeper, Josh, who had had little to do up until that point, showed good concentration levels to pull off some great saves when called upon. The match ended 0-0 and went to golden goal extra time. Halfway through, Crescent won a short corner and following a blocked strike at goal, the ball fell to Archie. He hit the ball goal-wards and the shot deflected into the roof of the net. Crescent had reached the final.
Against Moulsford, the boys were on the attack straight away but the teams were evenly matched. With the game heading for extra time again, Archie found space on the left by-line where there seemed to be none. He tiptoed around two sticks and laid it into George in the D. George coolly slotted the ball to the side of the keeper and into the goal. The hooter sounded straight afterwards and Crescent were the Regional Champions.
Matt Phillips continued, "The boys were absolutely delighted but showed great respect towards their worthy opponents. Their Regional Final win means that Crescent qualifies for the National Finals for the fourth year in a row. An amazing achievement for our small school, and a reflection of the commitment our boys have for their sport."