We Will Rock You - It's A Kinda Magic
10 Feb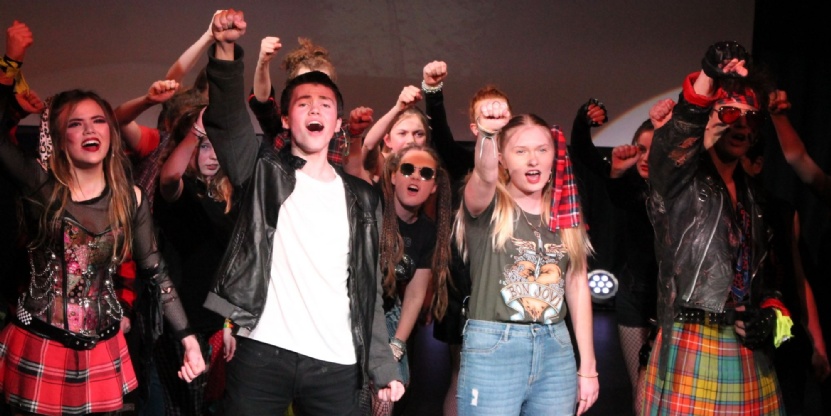 What a kinda magic this year's College production We Will Rock You was. Featuring a hilarious script, thrilling storyline and the Greatest Hits of Queen, the cast surpassed themselves as We Will Rock You Schools Edition blew our minds!
Set in a scarily accurate future, the production told the story of two revolutionaries as they try to save Rock in a post-apocalyptic world. It was packed full of much-loved classic Queen favourites including Another One Bites the Dust, Bohemian Rhapsody, Killer Queen, We Will Rock You, Somebody To Love, We Are The Champions, Don't Stop Me Now to name just a few. Songs and melodies that parents and relatives grew up listening to and that are back in the limelight now following the success of the film Bohemian Rhapsody.
As always, audiences were treated to a spectacular performance full of rocking entertainment that had them all tap tapping along and whistling the hits long after they left.
They were the champions and they had a great run!