Momentum Building For College's Science Campaign
10 Feb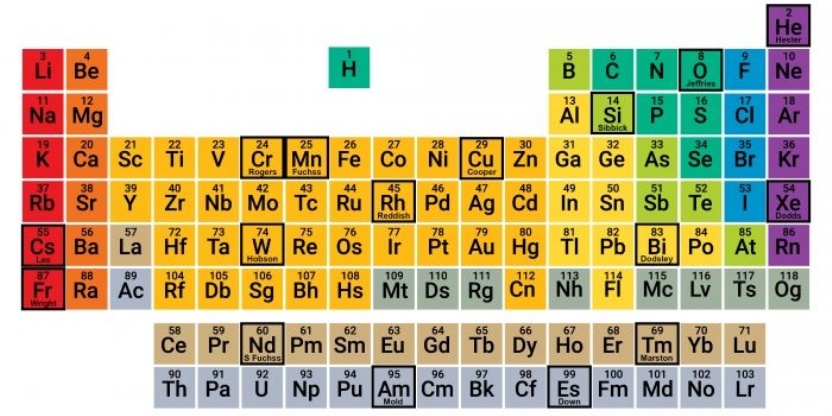 Plans for the College's new Science Centre are entering the next exciting stage of development, having concluded the RIBA 'developed design' stage on schedule at the end of January.
During February and March, the College's Science Working Group and professional advisors will be working on a revised cost plan and undertaking a period of value engineering to see where savings can be made on the project, before entering the 'technical design' stage.
The team now have at their disposal a virtual 3D model enabling them to effectively walk around the building from a computer keyboard, in order to refine their plans. They are fine-tuning elements including visual displays, laboratory layouts and details such as arrangements for services in the state-of-the-art £8 million building.
Comments, Ed Hester, Headmaster, "We are moving forward apace with the project. There is still a huge amount of work to do but if all goes to plan we should be in a position to go to tender at the end of August, with construction starting early in 2021 and completion in summer 2022. To bring the project to life for pupils, parents and staff a scale model of the building has been commissioned and will be put on display in school shortly after half term."
The fundraising campaign launched to work hand in hand with the delivery of the project has been well received by stakeholders. Early responses to the Development Team's mailing of the new Science Campaign Plus brochure and attendance at school events such as Parents' Evenings has seen good levels of interest expressed in both sponsored periodic table elements and engraved granite floor pavers.
16 of the 118 elements on the giant Periodic Table that will be displayed in the new building have already been provisionally reserved (see image) and the engraved pavers which will be laid at the front of the building are proving popular too.
The next phase of the fundraising will include a two-week summer Telethon campaign involving young Old Princethorpians, who will be contacting the wider Princethorpe community to raise the profile of the campaign and secure further donations.
Our Director of Development, comments, "Fundraising is vital in making our vision for Science Plus a reality and bringing it to fruition as soon as possible. We would welcome the opportunity to talk to parents, staff and pupils about the Campaign and the broader work of the Development Office."
For more information on the Science Plus Campaign and to register your interest in the Menu of Giving, which also features regular giving and corporate and personal naming opportunities click here.
Alternatively, you can email makingadifference@princethorpe.co.uk or call 01926 634265