Old Princethorpian E-newsletter Out Now!
25 Feb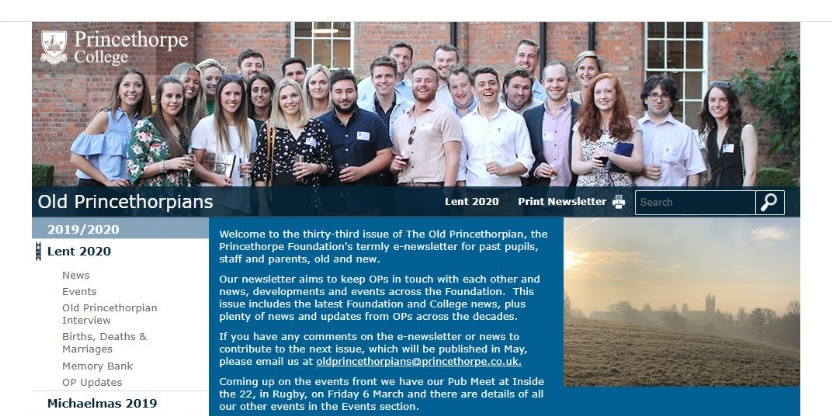 The thirty-third issue of the Old Princethorpian e-newsletter which was published on Friday 14 February.
This issue includes the latest Foundation and College news, including news of our STEAM campaign and of our online alumni community, Princethorpe Connect, plus plenty of updates from OPs across the decades.
If you are an OP or know an OP who would like to share their news or pictures with us for the next issue due out in mid May please email oldprincethorpians@princethorpe.co.uk by early May.
If you would like to be added to the distribution list please email Old Princethorpians' Secretary Melanie Butler.