Princethorpe Shines The Spotlight On Science
13 Mar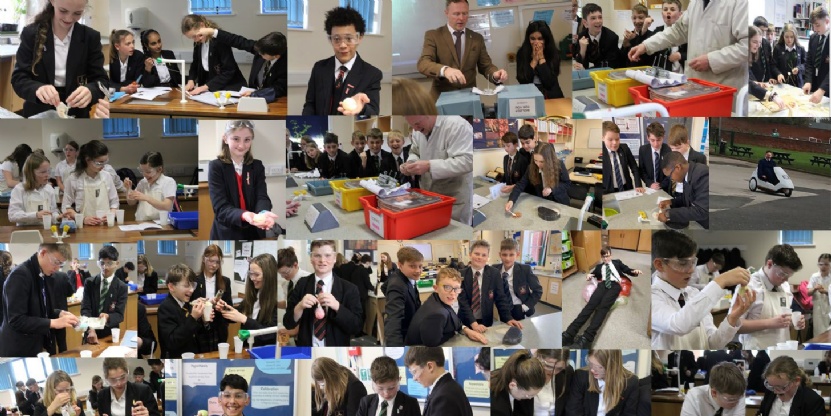 Princethorpe has been taking part in British Science Week, a national celebration of Science run by the British Science Association.
Encompassing Science, Technology, Engineering and Maths, throughout the week pupils from across the school have been enjoying entertaining and interesting activities designed to highlight the importance of Science and inspire and engage the next generation of scientists.
Pupils in Year's 7, 8 and 9 have taken part in Biology, Chemistry and Physics lessons that have included bath bomb making and testing, meal worm choice chamber investigations and bridge building and testing. All of the lessons have combined hands on practical investigations and experiments with key scientific skills such as recording observations.
In Tutor Time pupils from Years 7 to 11 have faced design technology challenges, such as making the tallest spaghetti and marshmallow tower or constructing a balloon chair. They have also all participated in the inter-tutor Science Quiz which tested pupils' knowledge across the science disciplines and beyond.
Year 8 pupils also enjoyed a trip to the British Motor Museum where they participated in a series of science shows and activities with programmable RVR Robots, LEGO Gears workshops, Land Rover art activities and also explored the museum' superb collection.
Science teacher, Rob Southern has held a series of science themed assemblies featuring an electric car, an amazing original Sinclair C5 from 1985, and Sixth Form Physics and Design Technology students have even had the chance to drive it.
Within the school pupils have had the chance to take part in a STEAM themed inter-house public speaking competition. Talking for three minutes on a topic related to Science, Technology, Engineering, Art and Design or Maths to win points for their House. Finally, pupils have been producing posters on the theme of 'Our Diverse Planet' for a British Science Week competition.
Comments, Head of Science, Emma Cooper, "British Science Week has really allowed us to shine a spotlight on Science and provide a platform to engage pupils. They have enjoyed a wide range of fascinating and fun activities running alongside their normal day-to-day lessons."
The College is committed to providing the best science teaching and learning in the region, with plans presently at the detailed design phase for a new £8 million 10 laboratory dedicated Science Centre that will inspire generations of Princethorpe scientists for years to come.