Foundation Marks The Anniversary Of VE Day
07 May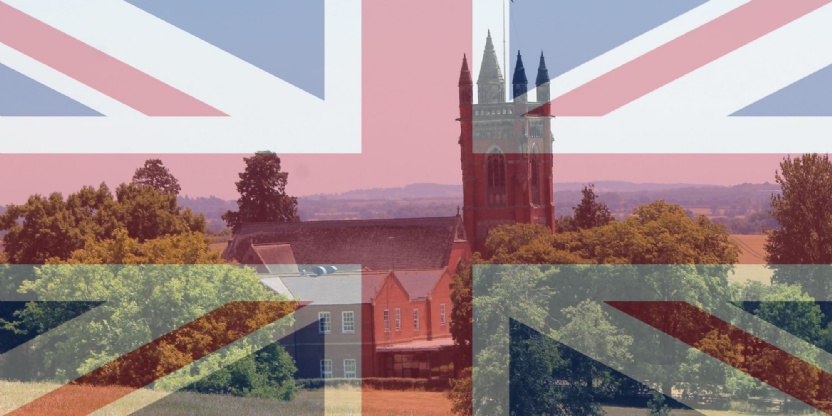 Friday 8 May is the 75th anniversary of VE Day, the end of the Second World War in Europe and the Foundation schools are marking the event in their own small ways.
At 3.00pm on 8 May 1945, the Prime Minister, Winston Churchill, made a radio speech to tell Britain that the war was over. Across the nation all rejoiced and men, women and children took part in parades and parties, dressed in red, white and blue, lighted celebratory fires and rang church bells.
Across the country plenty of celebrations are taking place with all encouraged to celebrate VE Day with a Stay At Home Party and the Foundation schools are marking the event in their own small ways.
First of all, here at the College we are virtually flying the Union Jack! We may not be able to physically wind our way up the Tower stairs to hoist the Flag, but we are reposting a picture of the flag atop the Tower across all our social media.
Then, College pupils are enjoying a special VE Day House Challenge. House Activities Leader, Jess Newborough, has asked pupils to celebrate VE Day by creating their own British flag. Flags can be created in any form - the only rule is that they cannot simply be drawn or painted.
At Crackley Hall pupils took part in a special VE Day Assembly where Deputy Head, Duncan Cottrill reflected on the Second World War and Victory in Europe Day.
Then at the Crescent School the children spent Thursday 7 May off timetable, taking part in a special VE Day of lessons. Headmaster, Joe Thackway kicked off proceedings with a VE Day Assembly and the children then enjoyed a host of different activities that included delights such as: creating invitations to a VE party in 1945, making bunting, learning morse code and code breaking, wartime songs and dances, designing commemorative tea cups and creating war medals to name just a few.
The Princethorpe Foundation hope all enjoy the weekend of celebrations, and alongside all in our country, we give thanks to all those who gave so much to secure the peace, freedom and prosperity our society enjoys today.