April Was #Archive30 Month
06 May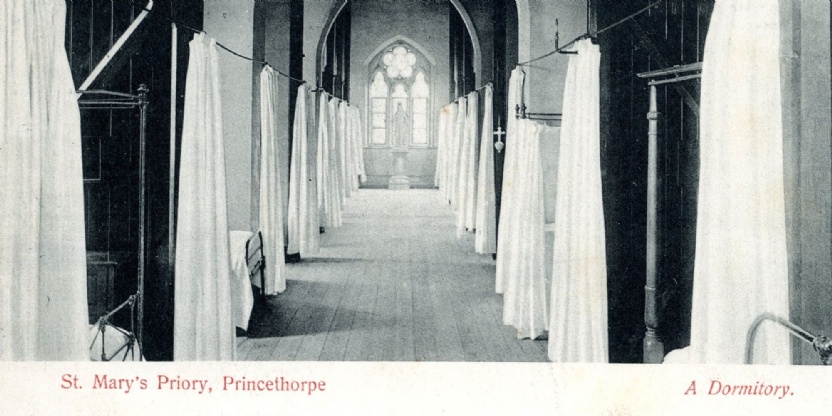 Over the last month the College's Archivist, Janette Ratcliffe, has brightened all our days with insights and reflections from the Foundation Archives.
She has been taking part in #Archive30, a month-long Twitter campaign promoted by Explore Your Archive that invites archivists to showcase their collections, highlighting some of the many wonderful material that are safely stored away.
Janette preserves and promotes the collections for the Foundation's three current schools and four legacy schools. The catalogue is online at archives.princethorpe.co.uk and new material is added regularly. Often it is donated by past pupils, just recently the College received a set of beautiful drawings from an old St Mary's Pupil, Janet Haynes (nee Campion).
Amongst Janette's most favourite items in the archives are the school magazines. With old editions of Peeps, Peepers Pie, The Tower and the more modern-day Circular, they are such a wealth of information. Whilst her most unusual item is a nun doll, part of the St Mary's Priory collection, there is no information about how the doll ended up at Princethorpe.
Janette loves to share the information; she takes part in outreach activities and enjoys producing displays for celebrations and open days. Her work is diverse and includes accessioning, cataloguing, repackaging collections, monitoring the environment, outreach, enquiries and removing *millions* of sharp staples.
Her month of #Archive30 tweets have been fascinating. For example, we found out that the authors of a 1989 Princethorpe article 'Double O Darkes' were sure they had discovered something important about Princethorpe College legend, Alex Darkes's secret identity. He certainly does look suave and sophisticated in the accompanying photo! Then while spending more time at home, we were encouraged to try a recipe from the 1962 Peeps magazine. Felicity from Form Vb did make the ingredients flexible, something essential for the current lockdown, but there might be a link between that and her forceful warning at the end! We even found out about the Fashion 2K spectacular that both pupils and teachers, perhaps unwisely, took part in.
The #Archive30 posts using the #SomethingScary hastag were particularly prolific. Starting with a ghost story recorded by teacher Peter Rex, "During the 1970s staff were frequently besieged by nervous 'first years' because they had seen the mysterious figure of the 'Half Nun' parading the corridors." And with plenty of #SomethingScary poems from the school magazines across the years.
All in all, it has been a lot of fun and we know Janette can't wait to get back to Princethorpe to continue her work.
If you would like to explore the archives then please visit https://archives.princethorpe.co.uk/

Or you can follow Janette's Twitter feed @PFdn_Archives to enjoy her regular updates on the Foundation's history.