Two Talented Hockey Players Trial For England U16 Hockey Teams
17 Nov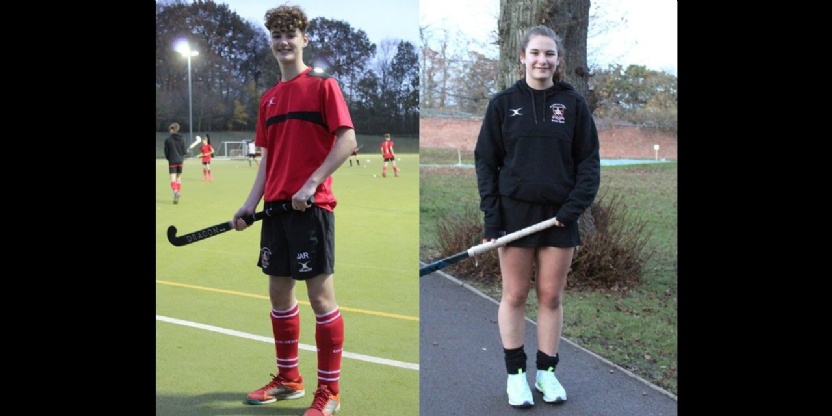 Princethorpe College Year 10 pupil, James Robinson, and Year 11 pupil, Lara Tripp-Smith, trialled for the England U16 Hockey Teams over half term.
This year England Hockey invited nominations from school, club and performance centres for the England age group trials and the two pupils were nominated to take part.
Both joined 25 talented young hockey players from across the North and Midlands in the selection process for the England U16 boys and girls teams at the Lilleshall National Sports Centre in Shropshire.
Over three days coaches drawn from England U16 and Regional Performance Centres observed the players, looking at technical, tactical, physical and mental development qualities, considering their current performance and future potential.
James said, "It was an amazing experience to trial with such talented hockey players. I was really pushed to perform at my best. I received a lot of support from my school coaches, Mr Whitehead and Miss Mack, and also from Rugby and East Warwickshire Hockey Club who helped me to prepare."
Lara added, "The trial was a fantastic opportunity, sadly an injury limited my ability to perform but I have been offered the chance to retrial at the next selection event."
Congratulations to James and Lara, we are very proud of you both, it must have been a great experience.