Virtual Careers Fair - Saturday 20 March 2021 - Save The Date
11 Jan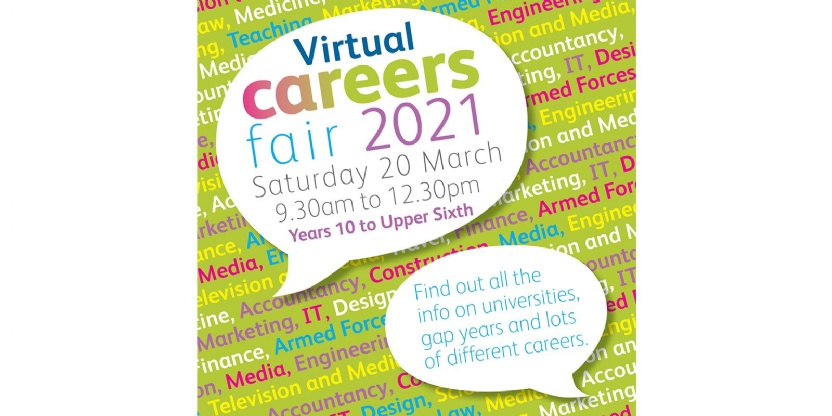 The College Careers Fair will be held on the morning of Saturday 20 March.
The Fair is open to Year 10 to Sixth Form pupils and their parents. It will provide a 'one stop careers shop' with a wide range of speakers and organisations on hand to offer advice and guidance on careers, universities, apprenticeships, internships and gap year options.
This year the event will take place virtually from 9.30am to 12.30pm and, as before, will include a keynote speaker and career path workshops with presentations and Q and A sessions from parents and Old Princethorpians. Attendees will be able to attend up to three workshops depending on their personal interests.
Comments, Jacqui Quinney, Head of Careers, "This is a really key event for our senior pupils. It will provide important information and advice to help them develop their career choices. Please do make a note of the date now, so as to not miss out on this very valuable opportunity."
Registrations for the event will open in February.