Sixth Formers Celebrate Oxford Offers
18 Jan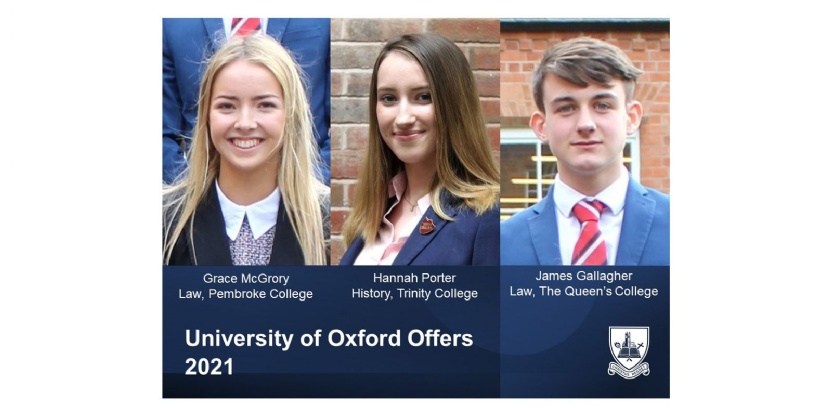 Huge congratulations to Princethorpe College Sixth Form students who have received offers for places at the University of Oxford.
Grace McGrory will be reading Law at Pembroke College, Hannah Porter will be reading History at Trinity College and James Gallagher will be reading Law at The Queen's College.
We are very proud of these talented young people and of all our Upper Sixth students applying to study at University next year, the majority of whom have now received offers through the UCAS system.
The University of Cambridge will be making its offers next week and we are keeping our fingers crossed for further success.