Virtual Production A World First For Princethorpe
28 Apr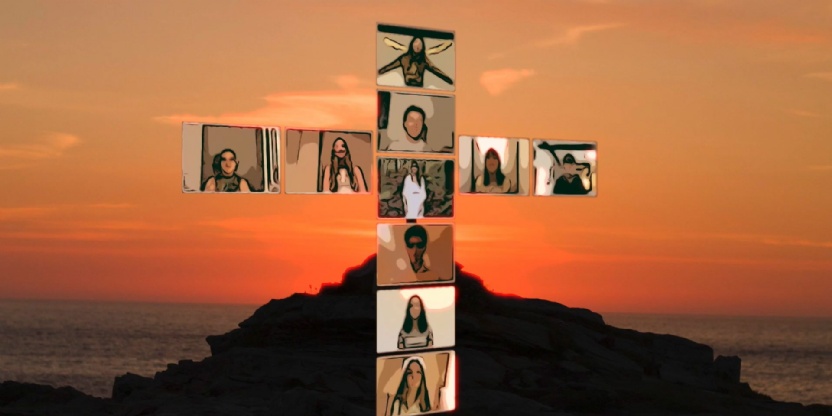 Princethorpe College's entirely virtual production of the musical Jesus Christ Superstar (Schools Production) was a world first and the culmination of an astounding year of ingenuity for the Music and Performing Arts team.
Available for just eight days, over Easter, the powerful performance telling the story of Christ's arrest and crucifixion was both moving and incredible. Together, Directors Jess Newborough and Gil Cowlishaw and their mighty team of Princethorpe players delivered a world first, a completely virtual production that simply took your breath away.
After the announcement of the lockdown in January, and in agreement with the rights holders, who also confirmed this had never been attempted before, pupils individually recorded virtual performances that were then edited together to produce a completely virtual show. Featuring all the classic rock musical numbers that everyone loves, including Gethsemane, I Don't Know How To Love Him and the mighty anthem Superstar.
Gil Cowlishaw, Director of Music, explains, "In 'normal' times, we would have never been allowed to make a movie musical, but the College has proved that virtual performances can work. It took a lot of determination and 'can do' Princethorpe spirit but the hours of rehearsing, performance and editing were certainly worth it."
Feedback on the production was enthusiastic with audience comments including, 'You completely owned it' and 'We are absolutely astounded by you all!'
Over the last year the College has streamed a series of virtual concerts and Foundation wide collaboration projects allowing pupils to continue to perform. The school has a thriving music, drama and performing arts co-curricular programme and a dedicated theatre space, although that wasn't needed on this occasion!