Pearson Family Support Princethorpe's Science Campaign
30 Apr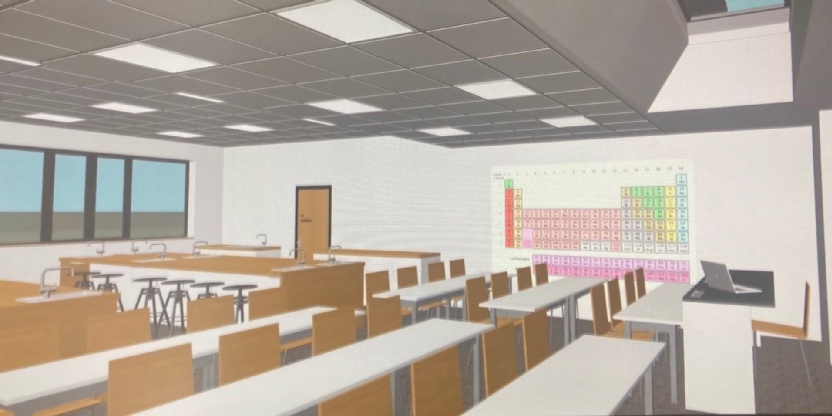 Brothers Ben and Alex Pearson, leavers of 2014 and 2016 respectively, and their family have recently become the first donors to take up the opportunity to name a laboratory in Princethorpe's proposed new Science Centre. The good news was communicated to the College recently at an opportune time for the fundraising campaign.
The new Science Centre, Princethorpe's largest campus project to date, will cost £8 million and provide 10 brand-new, state-of-the-art science laboratories. The school is aiming to fundraise over £1 million towards the overall build cost and donors are being offered a variety of giving options including naming a laboratory ahead of work commencing. It is hoped that the centre will open its doors for teaching in autumn 2023.
The Pearson family's major donation, given in memory of Ben and Alex's late father and in thanks for the support given to the boys during their time at the school, is the first gift that the College has received to go towards naming one of the new Science labs – the Pearson Laboratory.
Commenting on the gift, Ed Hester said, "It's wonderful that the Pearson family have been able to support Princethorpe so generously, and it's exciting to see our first donors come forward to name one of the laboratories in the new Science Centre."
"Both Ben and Alex contributed hugely to College life during their school years here and this is a wonderful tribute to their legacy and that of their late father."
Since leaving Princethorpe Ben has completed a degree in Law at UCL and is now living and working in London as a solicitor for a City firm, working on investments into energy and infrastructure projects. Younger brother, Alex, studied Business at Liverpool John Moore University and is still based in the city, now working in the hospitality industry.
Ben and Alex Pearson commented, "We are delighted that our family have been able to support Princethorpe with this donation towards the Science Centre which we hope will benefit the learning of generations of pupils."
"We both really enjoyed our time at Princethorpe and it's fantastic to see the school going from strength to strength. We very much look forward to seeing the progress on the new Science Centre over the next year or so and visiting our named lab when it opens for teaching."
If you are interested in opportunities to donate towards the Science Centre or to the College's Bursary Fund, please get in touch with the Development Team on 01926 634265 or email makingadifference@princethorpe.co.uk.