Inauguration Ceremony Welcomes New Princethorpe Prefect Body
29 Apr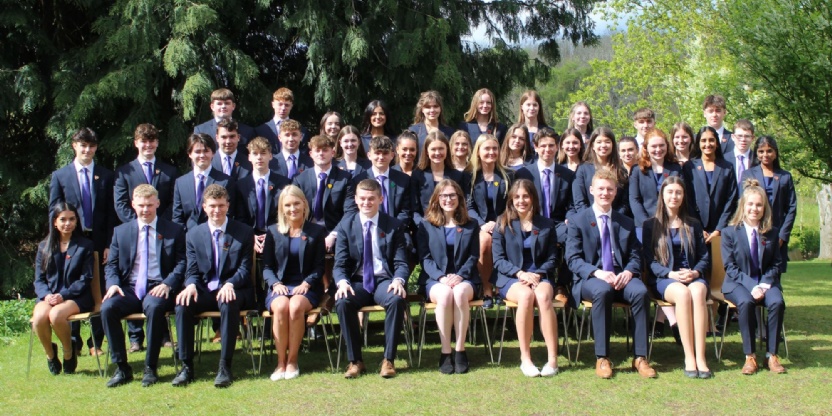 The new Princethorpe College Prefect Body for 2021-2022 was formally inaugurated into their roles on Thursday 29 April. The ceremony took place in the Sports Hall and was streamed to pupils watching in their form rooms across the school and to parents online.
Headmaster, Ed Hester began by thanking the 2020-2021 prefects and subject ambassadors for their support over the last year before the outgoing Head Girl and Head Boy, Abbie O'Carroll-Bailey and Jack Neale, opened the proceedings with a prayer. Head of Sixth Form, Ben Collie then introduced the new prefects and Assistant Head, Dr Liz Pyne introduced the new subject ambassadors. Representatives of both bodies spoke about their plans for their new roles. The keys of office were formally handed over and the incoming Head Girl and Head Boy, Caitlin Mason and Anthony Convey, spoke of their excitement and hopes for the coming year.
The College wishes good luck to the new prefects and subject ambassadors for the year ahead and extends warm thanks to the outgoing prefects and ambassadors, they have given great service and we wish them all the best for their upcoming assessments and future endeavours.