Trinity 2021 OP Newsletter Published
07 May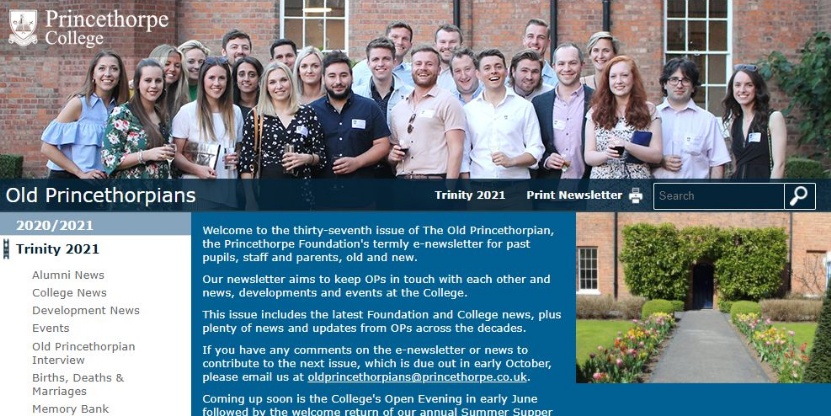 The latest edition of The Old Princethorpian, The Foundation's e-newsletter for past pupils, staff and parents, old and new, has just been published and will be winging its way to subscribers over the weekend.
Our newsletter aims to keep our alumni in touch with each other and with news, developments and events across the Foundation. It's a bit of a bumper issue with plenty of OP Updates so we hope you enjoy reading it. If you have any comments on the e-newsletter or news to contribute to the next issue, which is due out in October, please do email us at oldprincethorpians@princethorpe.co.uk.
Don't forget to check the Events section for details of all our Alumni Events planned for the year.
You can find the newsletter here: https://oldprincethorpian.co.uk/