College Hosts Equestrian Inter-Schools National Two-Day Event
01 Jun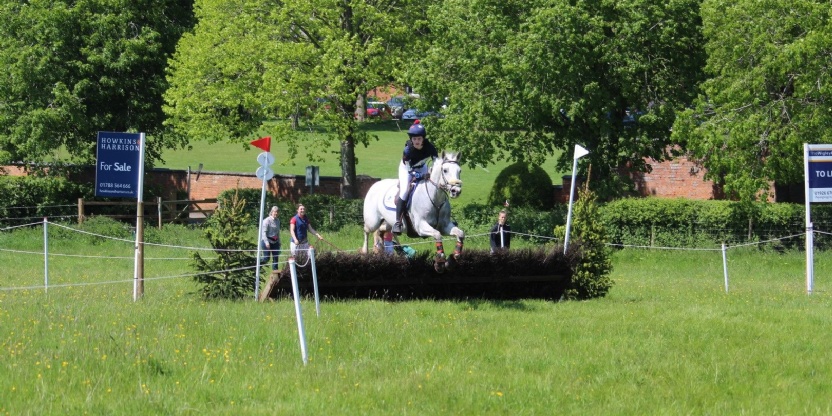 Over the Bank Holiday weekend, Saturday 29 to Sunday 30 May, Princethorpe College played host to the 2021 National Schools and Riding Clubs Two-Day Event.
Run in conjunction with Stoneleigh Riding Club, some 260 competitors took part in the two-day competition, the only 'long format' event open to schools and riding clubs in the UK. It included dressage and show-jumping on the Saturday and roads and tracks, steeplechase and cross-country on the Sunday.
This was the seventh year the College has hosted the event on the Princethorpe estate and the course looked magnificent against the backdrop of the Princethorpe Tower. Returning once again and causing much excitement was the challenging permanent cross-country water jump generously built by one of the event's main sponsors, The Wigley Group. As well as being a fantastic enhancement to the course, the deep pools within the water jump are also used by pupils year-round supporting environmental and wildlife curriculum studies.
The competition takes a huge amount of organisation, so our thanks go to the school staff and Stoneleigh Riding Club who, together with an army of volunteers, ensured the event was such a success.
Representing the College in the 80cm class were Sophie Glover on Laddie who was awarded the ISA Gold medal, Claudia Newman on Beechmount Shadow who took ISA Silver medal, Grace Paybody on Extravagant Edition and Crackley Hall's Jaz Staveley on Rowhill Quaizzical. Also competing hors concours was Rosie Moreton on Long Story Short. In the 90cm class riding as individuals were Lottie Paybody on Laragh Cracker, Lottie took the ISA Silver medal and was Best Warwickshire School competitor and Harriet Boyd on Clonea Daisie. Riding in the 100cm class was Lucy Watts on Cornascriebe Mermaid who also took the ISA Gold medal. Congratulations to the all the riders.
Assistant Head, Alex Darkes, Princethorpe's equestrian event organiser, said, "The College was delighted to welcome school and riding club competitors to the Princethorpe estate for this year's two-day event. It was great to see such a strong presence of school participants, many of whom had travelled long distances to take part in the competition. Our congratulations go to Bloxham School who took The Wigley Cup. The water jump was an exciting attraction in the cross-country course and we enjoyed seeing competitors tackle it enthusiastically. Our thanks go to members of Stoneleigh Riding Club, the events key sponsors The Wigley Group and Howkins & Harrison, and our Grounds and Estates Teams and all the volunteers, without whom we would have been unable to stage such a busy event."
There will be more equestrian action taking place at Princethorpe shortly - the Inter-Schools' Dressage Competition is scheduled for Saturday 3 July and spectators are most welcome.