Blythe Wins British Science Week National Poster Competition
23 Jun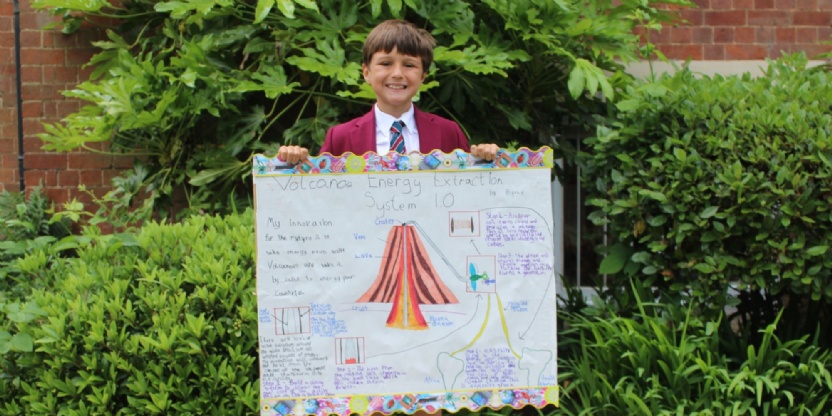 Crackley Hall School pupil, Blythe Camilleri-Willis, has won the British Science Week National Poster Competition. Eight year-old Blythe was awarded first prize in the Infant Category for his amazing poster featuring a Volcano Energy Extraction System.
Back in March, Crackley Hall School joined schools across the UK in celebrating British Science Week. At Crackley Hall, pupils explored different inventors before taking on the challenge of this year's Science Week theme 'Innovating For The Future'. The children designed their own innovations and then created posters and five were chosen to be submitted into the competition.
Year 3 pupil, Blythe was one of well over 2,500 budding young scientists from across the UK who took part in this year's poster competition, showing his passion for Science with his innovation idea.
Teacher and Science Lead at Crackley Hall, Julia Roberts, said, "What an amazing win for Blythe. His volcano energy extraction invention was a marvellous innovation and his brightly coloured poster showed off both his scientific and design skills! Our world needs inventors, and British Science Week was a fantastic opportunity for all our Crackley pupils. They really enjoyed studying famous inventors and I was so impressed with all their creative innovative ideas."
Well done to Blythe, Crackley Hall School is very proud of you.