Sixth Form Walk 24 Miles For Mary's Meals
09 Jul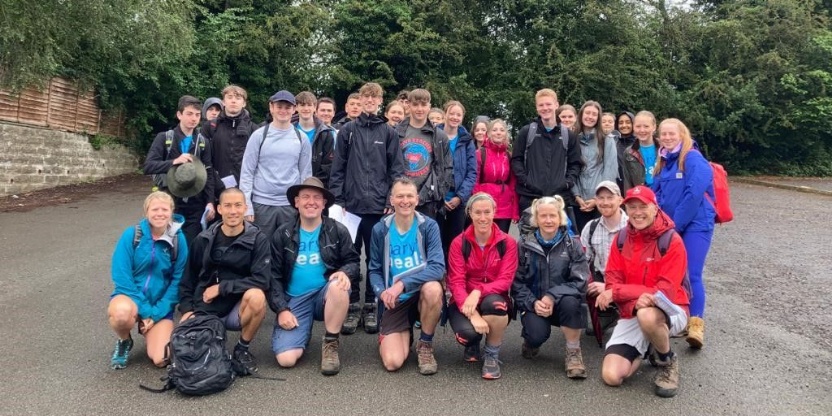 Last Sunday 4 July, 27 students and 15 staff from Princethorpe College trudged a total of just over 885 miles to raise money for the charity Mary's Meals. For the thirteenth consecutive year our Sixth Formers laced up their walking boots and took on the challenge of walking 24 miles.
Starting in Meriden they followed the Coventry Way route to Ryton before finishing with an eight-mile loop to finish back at Princethorpe College. Thankfully the weather remained clement on the day so the conditions were kind to our wonderful walkers.
Elizabeth Boyes, Anthony Convey, Zara-Skye Drinkwater, Ben Scares, Ciaran Smith and Pablo Scopes along with Charity Prefects Joe England and Hannah McBride were first across the line in a time of 8 hours and 20 minutes and they were followed home by a procession of jubilant finishers.
Organiser of the event and Assistant Head of Sixth Form, Mr Rod Isaacs, commented, "As always, there was a wonderful spirit of camaraderie along the route. Everyone was helping each other and keeping focused on the aim to raise as much money as possible for impoverished children around the world."
Through the College's fundraising, 622 children at Makalanga Primary School, in Malawi, are already receiving a daily meal in school each year.
So far this year Princethorpe College has raised £11,082.90 for the project and there is still time to support our Sixth Form walkers. If you would like to donate, please visit:
www.marysmeals.org.uk/princethorpe-4-makalanga
Thanks to the generosity of so many, over the years Princethorpe College has raised well over £110,000 for Mary's Meals, from sponsored cycle rides and welly-wanging to cake sales and this year an amazing PTA Virtual Burn's Night Quiz, as well as our epic Sixth Form sponsored walk.
Thank you so much to all who walked this year and to everyone who has donated.