Princethorpe's Bursary Fund Boosted By £100,000 Plus Donation
14 Sep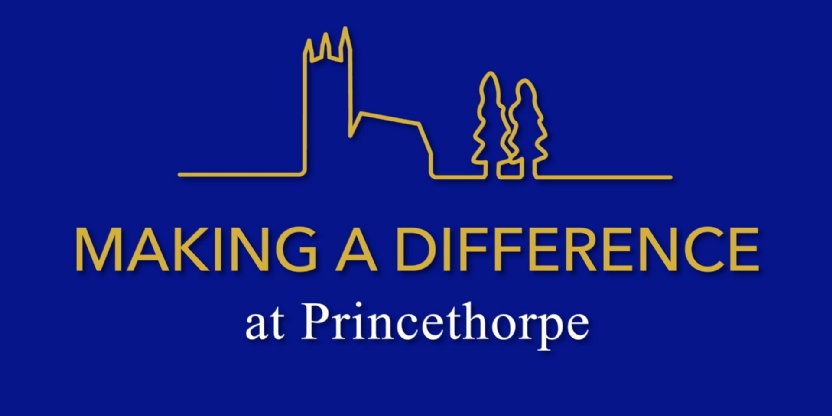 Princethorpe's Bursary Fund has received a significant boost with a donation of over £100,000 recently pledged to support a new Princethorpe pupil for the duration of their seven-year career at the school.
The transformational bursary has been awarded to a pupil who has joined the College in Year 7 this September, the donation will also cover their school uniform costs and any extras such as books, trips and bus transport.

The generous donors, who wish to remain anonymous, are a current family with two children at the College.

The College committed to expanding its bursary provision during its Golden Jubilee Year and aims to provide fully-funded bursaries for at least ten pupils by its Diamond Jubilee in 2026. At present around 8% of Princethorpe pupils benefit from some form of bursary.

This latest donation brings the total support committed for bursaries to over £200,000, with significant single gifts and pledges and regular giving all playing an important part in funding this life-changing scheme.

Comments Ed Hester, "It is particularly pleasing that this donation comes from a current family who can see the positive effect that Princethorpe is already having on their own children and the transformational experience it could be for others who are less fortunate."

He continued, "We are most thankful to the donors for their amazing generosity. The deserving pupil we have chosen to receive the bursary has the potential and passion to benefit fully from a Princethorpe education and we will be delighted to update the donor family on the pupil's progress over the years ahead."

If you are interested in further information about making a donation to us, please contact Steve Kowal at stevekowal@princethorpe.co.uk or the Development Team at makingadifference@princethorpe.co.uk or call 01926 634265.