OPs October London Meet A Great Success
11 Oct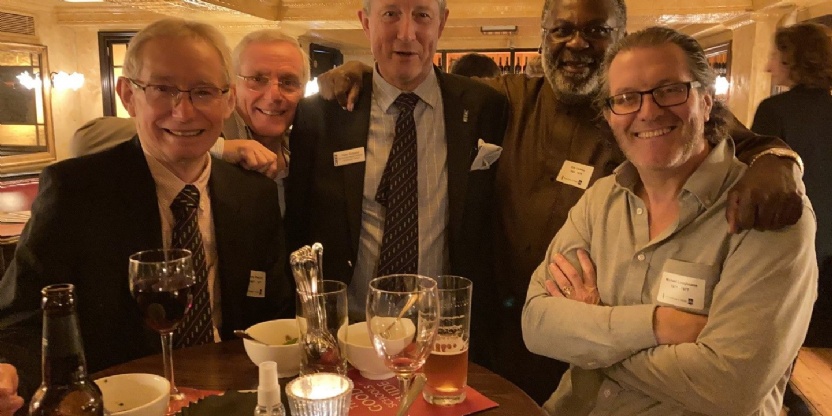 What a fabulous time was had by all on Friday 8 October at the eagerly-awaited OPs London Meet. The venue, Le Grand Salon Prive, on the first floor of French restaurant, Balthazar in London's Covent Garden proved to be very popular indeed with some 45 OPs in attendance.
Past pupils from the 70s, 80s, 90s, 00s and recent leavers mingled and chatted happily together, reminiscing about Princethorpe and their time at the College. Tall stories were swapped, old friendships rekindled and new friendships made as the guests caught up with each other over some delicious food and drink courtesy of the OPs Committee.
Longstanding Assistant Head, form tutor and Physics teacher, Alex Darkes, who had travelled down from Warwickshire, was kept very busy all evening, chatting to his former pupils.
Just before ten o'clock the Princethorpe contingent, including Peter Rollason, Chair of the OPs, said their farewells before making a dash to the train for their journey home.
It was so good to have such an excellent turnout for our first face to face OPs event since March 2020 and we look forward to our next Meet on Friday 4 March 2022 at Inside the 22 in Rugby.
Any OPs interested in coming along, should sign up via Princethorpe Connect here.