Generous Donation Supports The Foundation's Fundraising Efforts
12 Nov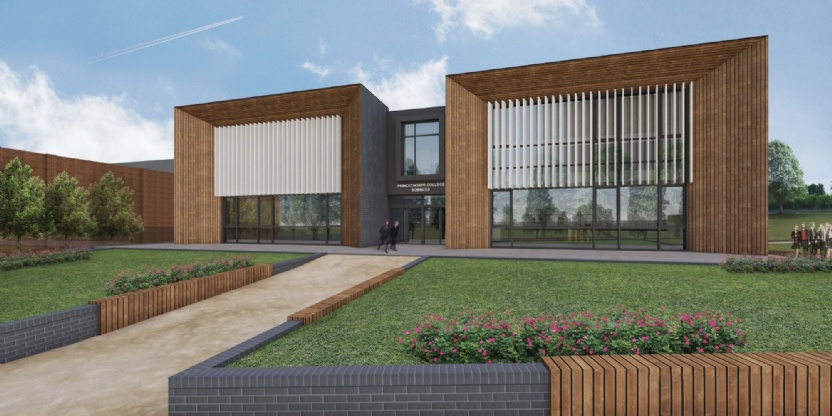 The Princethorpe Foundation has just received a significant donation of £100,000 thanks to the generous philanthropy of a Princethorpe family.
At their request, the donation is to be spilt £75,000 towards the Science Campaign and £25,000 as an unrestricted gift to support projects at Crackley Hall School. Gift Aid takes the value of the donation up to £125,000.
The generous donors, who wish to remain anonymous, have children who attended Crackley Hall School and are now at Princethorpe College. Their support will have a significant impact in helping the Foundation move forward with our plans to improve and develop both schools.
This latest donation is another large step towards the realisation of our vision for Science. Together, the gifts and pledges we've received, including contributions through naming rights, sponsoring an element, and engraving pavers and bricks, will help to deliver a Science building that provides cutting edge, state-of-the-art facilities that will inspire generations of Princethorpe scientists for years to come.
The new Science Centre, Princethorpe's largest campus project to date, will cost £8 million and provide 10 brand-new, state-of-the-art science laboratories. It will also enable the College to redevelop and cluster several other departments within the main school building.
Comments Ed Hester, "We are really thrilled with this donation that comes at such a critical time for our Science project. I would like to thank the donors for their generous gift. It is particularly pleasing that this contribution comes from a current Foundation family who can see the positive impact of an education at the schools."
He continues, "We know that our pupils need the very best facilities to enable them to make the most of the opportunities for their future. The new Science building will provide inspirational facilities but will also enable us to improve facilities for other departments across the school."
If you are interested in further information about supporting us and the Science Campaign, please contact Steve Kowal at stevekowal@princethorpe.co.uk or the Development Team at makingadifference@princethorpe.co.uk or call 01926 634265.