Ed Hester To Take On New Dedicated Foundation Head Role
01 Feb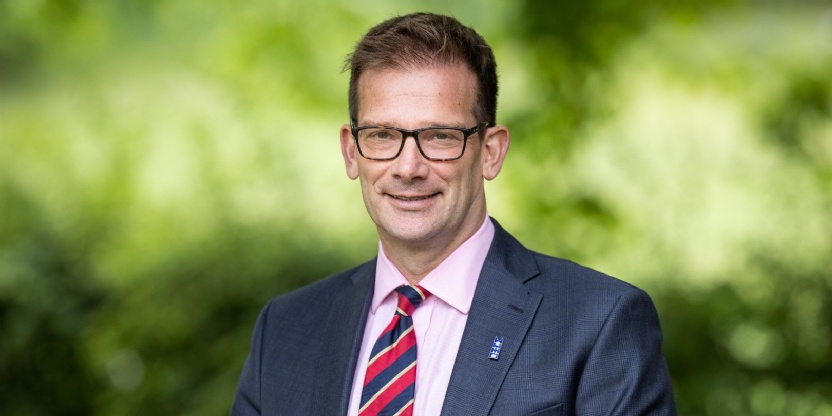 Princethorpe College Headmaster, Ed Hester, is to take on a new dedicated role as Head of the Princethorpe Foundation. Mr Hester has been Headmaster at the College since 2009, with the dual role of Senior Foundation Head.
This forward-thinking decision by the governing body comes after a review of the overall management and leadership of the Foundation, which comprises senior school, Princethorpe College, prep schools, Crackley Hall and Crescent School and Little Crackers Nursery.
Separating the two roles will mean that Mr Hester will move away from the day-to-day running of the senior school and be able to dedicate more time to the strategic direction of the Foundation as a whole. He will work in partnership with the Board of Trustees, the Senior Management Teams and staff across all the Foundation schools to develop an ambitious vision and strategy for the next exciting stage in the Foundation's evolution.
Comments, Liz Griffin, Chair of Trustees, "The Foundation has evolved significantly over the last ten years. As a result of mergers and the popularity of our schools we have grown from 800 pupils to over 1,400 today and we have over 250 members of staff, what's more our schools are operating in a complex and ever-changing political, legal and economic climate. We are ambitious for the Foundation and the creation of this new dedicated role will ensure that we continue to develop and flourish.
She continues, "Ed, with his proven leadership and strategic skills, is uniquely placed to fulfil this role. He has done an outstanding job as Headmaster of Princethorpe College, and I am delighted he is taking on the new role. We understand how important it will be to find the right person to take over from him as Head of Princethorpe College and the recruitment process is already underway, with a view to having his successor in post within the next twelve months. Of course, Ed will ensure a smooth transition and successful handover to the new Head, who will be supported by the excellent Princethorpe Senior Leadership Team."
Consultants, RSAcademics, are assisting the Foundation with the search for and appointment of the new Head of Princethorpe College. More information is available here: https://www.rsacademics.com/current-vacancies/head-princethorpe-college/