New Heads Of School Announced
07 Mar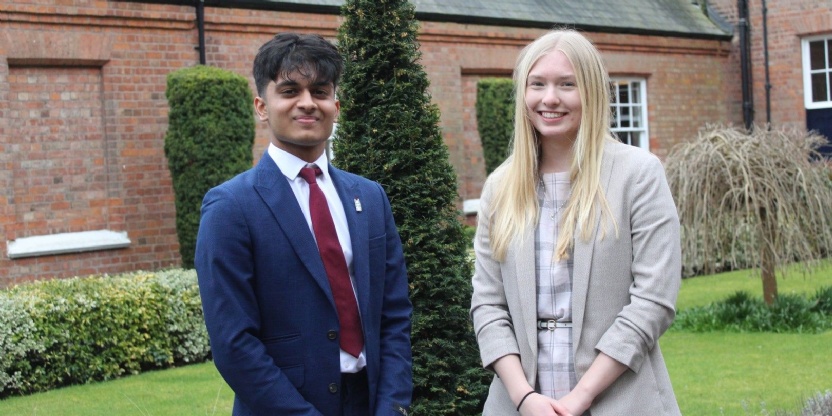 Following a rigorous selection process Princethorpe College is delighted to announce the new Heads of School. Our congratulations go to Freya Mills and Pratheesh Prabakaran who will take on these senior roles after the Easter holidays.
Competition for the positions of Heads of School was fierce, and Freya and Pratheesh were appointed after taking part in a series of tasks and presentations and an interview with Headmaster, Ed Hester, and Head of Sixth Form, Ben Collie.
The positions of Heads of School are the most senior student roles in the College, they are the leaders of our pupil community and provide an important link between pupils and staff.
Reacting to the news of their appointment Freya said, "I am delighted to have been chosen for the role of Head of School. I feel honoured to have the opportunity to represent the student body and I am excited by the prospect of the work we can do."
Pratheesh added, "It is a privilege to be selected as Head of School. I am really looking forward to working alongside Freya with the wider Prefect Body. Both of us are excited to use our roles to implement positive change."
The full Prefect team will be announced shortly, and the Prefect Inauguration will take place on the last day of term, Tuesday 5 April. The Prefects will begin their new roles after the Easter break.
Our Sixth Formers play an ambassadorial role within the school and at high profile public events such as Open Days and Entrance Exams, led by the Prefect team they act as role models for the wider school community.