Crackley Hall Win The Meredith Cup Again!
26 Apr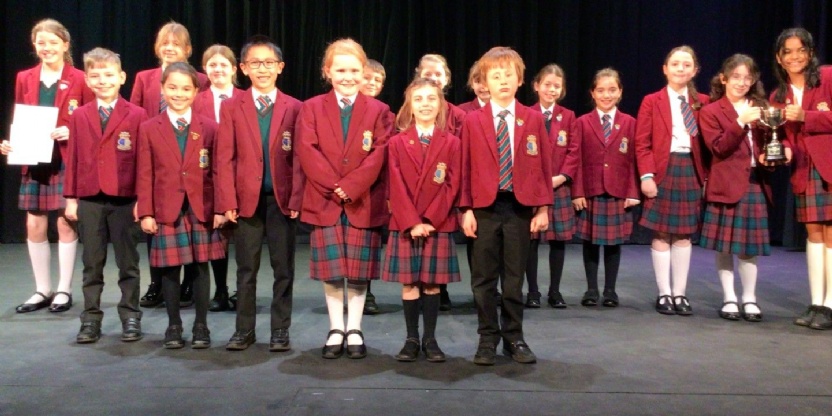 17 pupils from Crackley Hall School are celebrating after winning the Meredith Cup for Choral Speaking at the 2023 Nuneaton Festival of Arts.
Crackley Hall's Key Stage 2 Performance Poetry Club competed in the Juniors competition, in the Speech and Drama section of the festival, when they performed their poems at the Abbey Theatre in Nuneaton on Monday 24 April.
The pupils impressed the judge, the professional actress and famous poet Eleanor McLeod, with their beautiful performance of Television by Roald Dahl and My Little Red Alarm Clock by Michael Rosen.
The Group were awarded first place and 'Distinction' with a superb score of 88%, with the judge commenting on their perfect synchronisation, on how they emphasised certain words using different vocals to add meaning, and on how they physically performed their poems.
Drama teacher, Nicki Wildey, was delighted, commenting, "We are so proud of the children's commitment to Performance Poetry. They have worked really hard and to come first is such an achievement. They have made us, their parents and the whole school very proud."