Science Centre Officially Handed Over To The College
01 Sep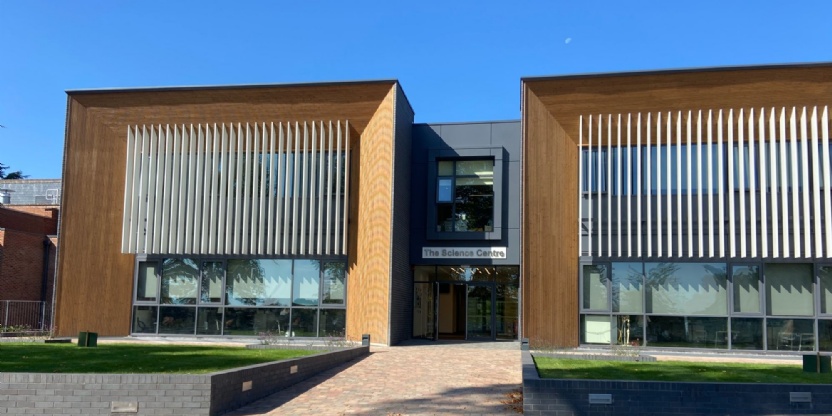 The College's new Science Centre was officially handed over to the school on Friday 1 September ready for teaching to commence as we start the new academic year.
The fabulous new teaching and learning facilities include 1,800sqm of floor space with ten state-of-the-art laboratories, dedicated prep rooms, brilliant break out and study spaces, and brand new staff bases.
The building's location at the top of The Lime Walk places it central to the College's campus providing a truly inspirational environment that will inspire generations of Princethorpe pupils and staff for years to come.
The 18-month build was completed on time by Trendgrey Construction Limited, who are based in nearby Stockton. Working in partnership with the Foundation they have delivered an exceptional educational facility.
Over the last few weeks, the Estates teams and Science staff have been working round the clock to move in while outside the final landscaping of the site was being completed.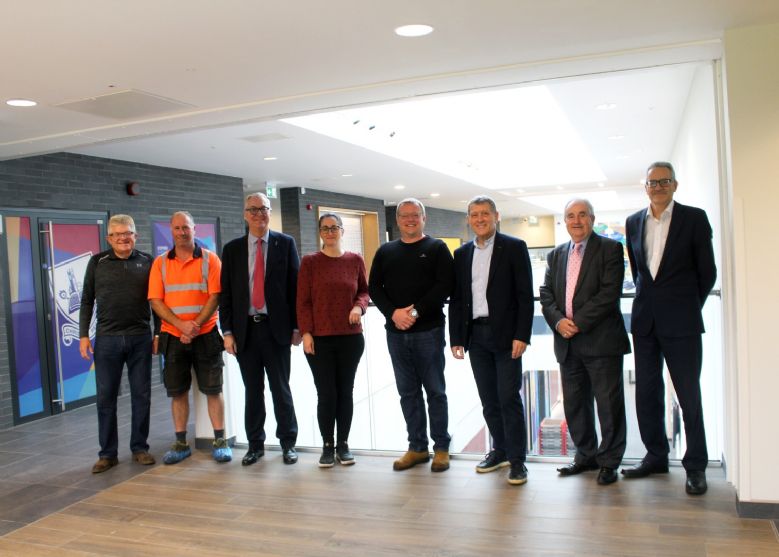 Foundation Bursar, Eddie Tolcher, and Foundation Assistant Head and Project Manager, Alex Darkes, met with Trendgrey MD, Nick Henderson, Trendgrey Site Agent, Kevin Wynne, Trendgrey Quantity Surveyor, John Yates, Tony Pugh, and Elisa Canet, from AT Architects and Steve Joyce, from Ainsleys and Partners, to complete the formalities of the handover.
Plans are now well underway for the official opening of the new building which will take place on Friday 22 September.
It's fantastic that the Foundation's vision for science has become reality. It is all very exciting for us here at Princethorpe.